Princess Diana is said to have been the first to cheat on Prince Charles four times throughout their marriage.
According to the Nov. 22 issue of In Touch Weekly, Prince Charles bore the brunt of the public's wrath because his affair with Camilla was widely publicized. However, the general public did not know that Princess Diana made the move first.
Allan Peter, the prince's former personal protection officer, was the one who broke the news to him that his wife was having an affair with Barry Mannakee.
Peter said per People Magazine and Town and Country Mag: "Perhaps Princess Diana acted on instinct after hearing what Prince Philip said about their marriage - that if Prince Charles' marriage to the Princess of Wales didn't work out, he could go back to Camilla [Parker Bowles] in five years."
After hearing this, the mother of two apparently persuaded Prince Charles was already cheating on her with Camilla. As a result, she made the decision to pursue Mannakee in secret.
"In a sense, Charles drove Diana to find comfort in another man's arms. She betrayed her vows at least four times."
Harper's Bazaar also claimed that Princess Diana had secret relationships with James Hewitt, James Gilbey, and Oliver Hoare while still married to the Prince of Wales.
Several conspiracy theories also claimed that Prince Charles killed Princess Diana because of her affair with Dodi Al-Fayed.
Princess Diana, sadly, is no longer here to confirm or reject anything that has been said about her and her marriage to Prince Charles.
Princess Diana must have acted on instinct after hearing what Prince Philip said, according to Peters. The late king once warned Prince Charles that if his marriage to Princess Diana didn't work out, he could return to Camilla in five years.
When Prince Charles questioned Princess Diana about her affair, she purportedly denied it at first, but later admitted it.
Mannakee was reassigned somewhere else due to the affair, which upset Prince William and Prince Harry's mother. Princess Diana's reaction to Mannakee's transfer was seen by Prince Charles, according to Peters. Still, he didn't understand why she reacted the way she did.
"The Prince of Wales approached me and said, 'Why is the princess behaving in the way she is? What on earth is the matter?' So I said, 'You've got to talk to her.' And he said, 'Well, I've tried all that, and the only thing that seems to be upsetting her is that Barry Mannakee is going back to uniform, and if she's that upset, he can stay,'" Peters recounted.
For fear of his affair with Princess Diana continuing, Peters did not want Mannakee to return to his post. And it was at this point that Peters revealed the truth to Prince Charles.
Sources told Epic Stream that Prince Charles opted to keep Princess Diana's affair a secret. It wasn't because he didn't love her anymore; it was because it hurt his ego and provoked his fears.
Mannakee died in a motorcycle accident in 1987, and the newspaper speculated that foul play was involved. Princess Diana, on the other hand, died in a vehicle accident in 1997.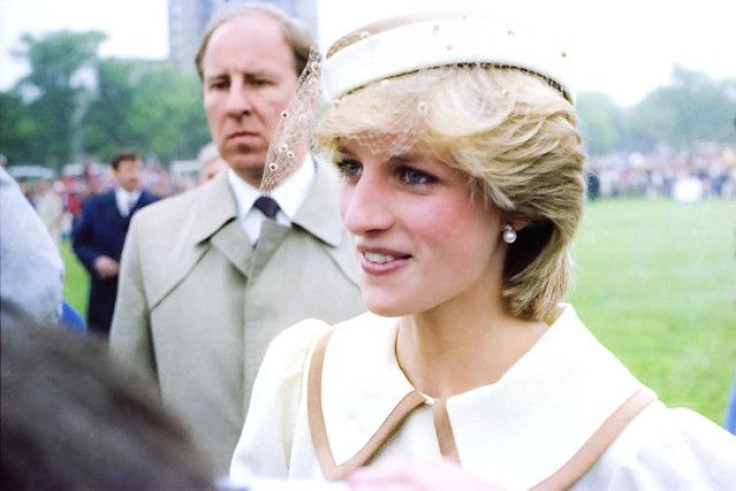 © 2023 Latin Times. All rights reserved. Do not reproduce without permission.