A protester in Edinburgh was arrested on Monday after heckling Prince Andrew during a funeral procession of the Queen's casket through the area, with many wondering if the controversial royal figure may take away attention from mourning the Queen.
As Prince Andrew and his siblings, including the newly-ascended King Charles III, walked through Edinburgh's Royal Mile on Monday behind a procession that includes the casket of the late Queen Elizabeth II, a man in the crowd was heard shouting "Andrew, you're a sick old man," according to the Daily Beast.
The man appeared to have been dragged away from the scene by the police with some individuals expressing their disgust at the man who disturbed the funeral proceedings, the Independent reported.
"A 22-year-old man was arrested in connection with a breach of the peace on the Royal Mile around 2:50 p.m. on Monday, 12 September 2022," a spokesperson from Police Scotland said.
At the time, Prince Andrew was walking with Charles, his sister Princess Anne, and his brother Prince Edward, all of whom followed behind the motorcade of the Queen on foot while Charles' wife Queen Consort Camilla and Edward's wife Sophie, Countess of Wessex, followed them in cars to the area.
Andrew's inclusion in the funeral proceedings of the Queen has the potential for continued controversy, largely due to his reported involvement with dead alleged pedophile and American financier Jeffrey Epstein, as well as his civil lawsuit with Virginia Giuffre that ended with him reportedly paying millions of pounds in a settlement.
In the wake of the controversy, his military associations were stripped from him and he was fired as a working royal. Despite this, Charles has reportedly allowed Andrew to wear a military uniform during a vigil for the Queen later this week.
The death of Queen Elizabeth II has released a lot of anti-royal and anti-monarchy sentiments targeted not just at Andrew, but also at Charles. Multiple individuals in London and Scotland have been arrested for holding up placards with anti-monarchy sentiments like "abolish monarchy" and "not my king" on the cards, according to NPR.
Oxford professor Symon Hill was also arrested after he protested Charles' ascension, calling his becoming king "an outrageous assault on democracy," in probably the most high-profile anti-monarchy arrest thus far.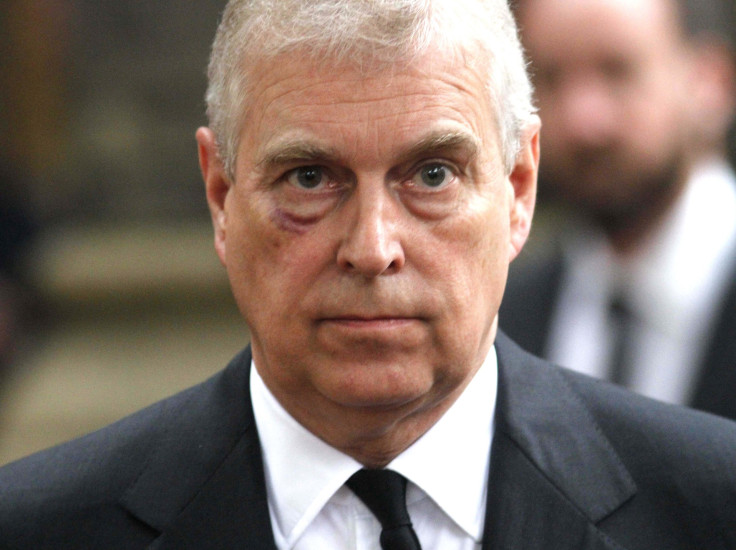 © 2023 Latin Times. All rights reserved. Do not reproduce without permission.