The Royal Family would be destroyed if an image belonging to a BBC staffer who covered Prince Andrew's awful "Newsnight" appearance became public.
On Nov. 14, 2019, Andrew agreed to speak with journalist Emily Maitlis at Buckingham Palace to answer questions about his interactions with pedophile and sex offender Jeffrey Epstein.
Photographer Mark Harrison, who was present for the BBC interview, is said to have taken a picture that, should it emerge, would be pretty embarrassing. One source called the photo "jaw-dropping" but provided no further details.
Producers in the know would want to recreate their version of the Duke of York's automobile crash interview because it is said to be turned into a movie, possibly starring Hugh Grant. Prince Andrew reportedly requested that the photo session on that day not be made public. Still, a production insider hinted that everything comes at a cost. A movie called "Scoop," based on the story of how the BBC got the explosive interview is currently in production.
According to Mirror, the Duke of York promised to withdraw from public life after the interview. He did not participate in any public events at his mother, the Queen's recent Platinum Jubilee celebrations. Meanwhile, it has come to light that Princess Beatrice played a significant influence in determining whether her father, the Duke of York, would speak with the BBC about allegations of sexual assault.
Sam McAlister, the producer for BBC Newsnight who obtained the contentious 2019 interview, claims that TV bosses were taken aback when Prince Andrew showed up for negotiations with his daughter along for the ride. Beatrice referred to herself as "the rainmaker." The Princess allegedly has the power to either allow or deny the tell-all discourse.
The Duke addressed allegations that he had sex with a trafficked 17-year-old girl, which he has repeatedly denied, and his affiliation with convicted pedophile Jeffrey Epstein in an interview with writer Emily Maitlis.
Despite expecting Andrew to bring legal representation, the former criminal barrister claimed she was surprised not to see any "guys in grey suits" who typically accompany senior royals to meetings. Beatrice intended to listen to the conversation because she was supposed to have learned about the meeting after being asked to tea with her father later that day.
The Duke of York asserted that he was at a Pizza Express in Woking on the day of the encounter while denying having sex with Virginia Giuffre, 17. Giuffre stated that he had extensively perspired when dancing with her in a London nightclub. Still, he also asserted that he could not sweat due to the stress of the Falkland War.
The conversation was essential in his civil case, in which he settled with accuser Virginia Giuffre for a large sum of money and avoided going to trial. According to MSN, McAlister's book about how some of the BBC's most famous interviews revealed the behind-the-scene information.
Prince Andrew was spotted for a morning horse ride in Windsor today, fueling rumors that his contentious BBC Newsnight interview would be made into a movie. Another rider was seen alongside the 62-year-old king behind the wheel of his car. Prince Andrew went out in a pair of casual blue slacks and shirt, shielding his eyes from the sun's brightness with a pair of sunglasses.
His visit follows last week's news that a new movie will be based on his Newsnight interview with Emily Maitlis, which is widely regarded as one of the worst in royal history.
Prince Andrew was under increased pressure last month to talk to the FBI about his close friend and pedophile Jeffrey Epstein after Ghislaine Maxwell was imprisoned. According to the Daily Mail, her victims feel that the duke and other cowardly Epstein allies who hide behind power and reputation should be looked into.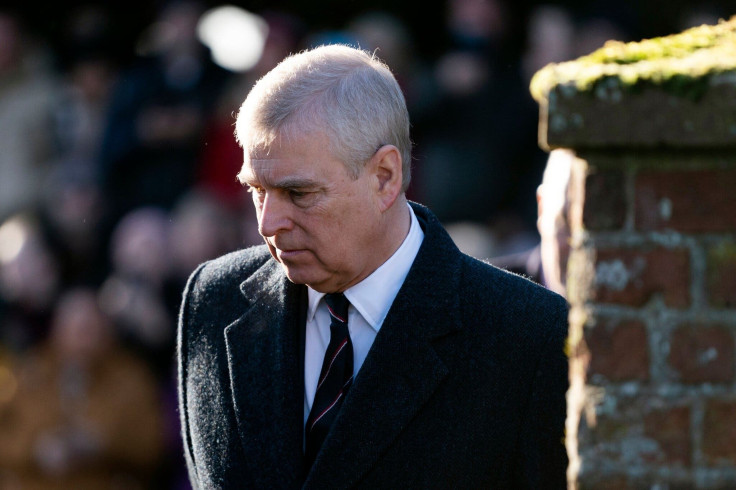 © 2023 Latin Times. All rights reserved. Do not reproduce without permission.