Blockades in the Bolivian city of Santa Cruz have been lifted on Wednesday as protesters demanding the release of opposition leader Luis Fernando Camacho will be looking at new ways to continue their fight against the government.
The Civic Committee of Santa Cruz appears to have convinced the rural groups who were in charge of the highway blockades that kept trucks and other vehicles from exiting the city to lift them temporarily as they will reportedly do a town hall on Jan. 25 to figure out what happens next in the situation, according to the Associated Press.
Many of the people who were participating in the blockades reportedly did not want to lift them in the first place until Camacho was released, and the leaders of the Civic Committee were nervous at the potential noncompliance of the group, Yahoo! News reported.
"It was a very difficult meeting," local leader Rosario Flores said. "The pressure from everybody was very strong."
Despite a few small blockades remaining, the major ones have been removed and vehicles appear to be able to leave Santa Cruz without problems. The groups will now be anticipating the town hall to decide on a more definitive action that can be taken by the groups to get Camacho released from prison.
The blockade of Santa Cruz was significant largely due to the economic power and influence that the city had on the country, with the majority of the country's economy and food coming from the region itself–and the blockade, in theory, crippling the country's economy temporarily.
Camacho, who is currently the governor of Santa Cruz, was arrested for his alleged role in the 2019 demonstrations that ended with then-President Evo Morales resigning from his position and over 37 deaths. Morales' party, which is currently in power right now, has called these demonstrations a coup, something Camacho and his party dispute.
The imprisonment of Camacho resulted in these blockades as well as street demonstrations in Santa Cruz, where protestors and authorities clashed against each other on the streets as they set public buildings on fire. Human rights groups are keeping a close eye on the protests to ensure that the government does not react violently against Camacho's supporters.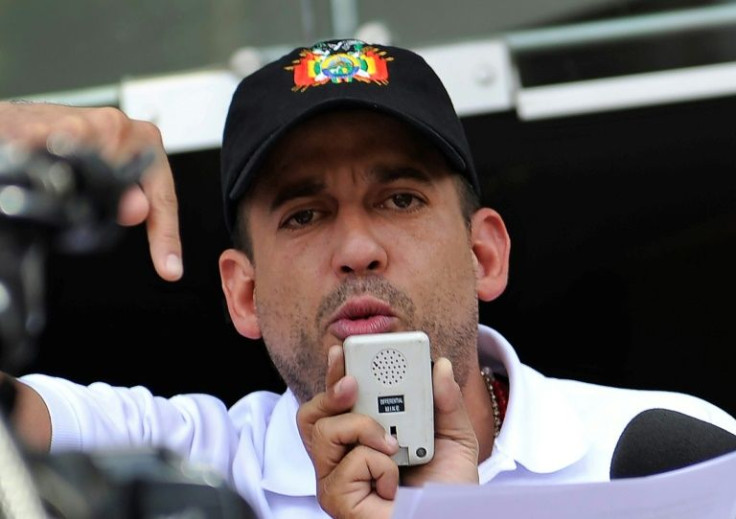 © 2023 Latin Times. All rights reserved. Do not reproduce without permission.