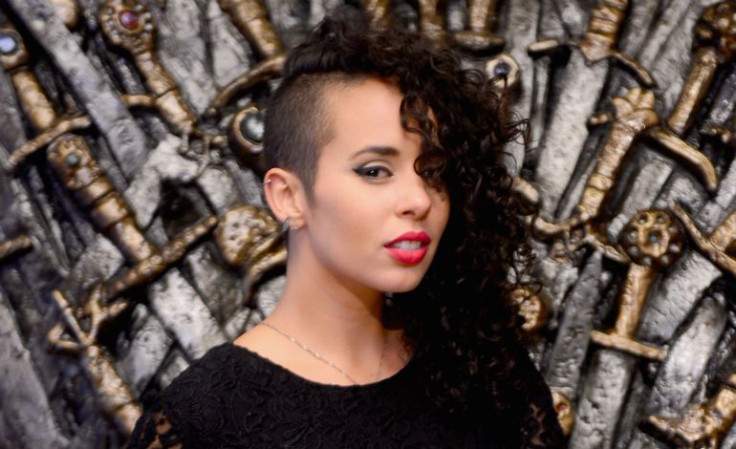 Raquel Sofia might have gotten her concrete music education from the University of Miami but she really owes her street knowledge to Juanes and Shakira. After graduating UM with a degree in jazz music, the Puerto Rican singer/songwriter, who resides in Miami, played at private events, bars and restaurants. But it wasn't until she landed a gig as a backup singer for Colombian singer Juanes that her shining trajectory began to bloom.
"From there I spent almost two years traveling and touring. I ended up opening up Juanes' tour with my own songs and everything else rolled out from there. I also worked with Shakira as a back up singer," Raquel Sofia told Latin Times, describing the experience as her "street education," where she learned a lot from their professionalism, talent and dedication. "I learned a lot just watching them every night on stage. How they treat their band, their team, it's so many things that I want to apply to my career and I'm ready for it."
Indeed, she couldn't be any more ready as the Caribbean star heads to the forefront of the stage with her debut solo album "Te Quiero Los Domingos." A production with 10 tracks all written by the songstress herself.
"I had full creative control of it. I wrote all the songs. It was very free and open. I was able to do exactly what I wanted to with the album," she said, stating that she worked with friends and producers she loves and admires. "Every song is super personal, it's a story of mine, it's real and I feel like I'm putting myself out there for you guys. It's very autobiographical," she added.
The first single off of "Te Quiero Los Domingos" is "Agridulce," a very personal song she wrote with the intention to apologize to someone. "It got to the point that saying 'I'm sorry' wasn't enough, so I wrote it in the moment and all of a sudden it became this song that everyone gravitates towards to. It's such a crazy experience and crazy feeling," she said.
The album also showcases "Agua Bendita," a song featuring colleague Pedro Capo. Though she feels very lucky to have worked with artists she loves, Raquel says she aspires to one day collaborate with artists such as Calle 13, John Meyer and Natalia Lafourcade.
The Boricua, however, can already cross out salsa singer Victor Manuelle off of her list, with whom she's preparing to launch the ballad version of his salsa single "No Queria Engañarte."
"I'm so excited because he called me out of the blue and said: 'Hey I want you to sing this song with me and also because my daughters are huge fans and they insisted I call you,'" she said of how the collaboration was born. "It makes it more special that that's how it happened. He's this cool, talented guy and it's an awesome experience working with him."
Raquel is a passionate, real and down-to-earth singer/songwriter, which makes it easy to fall in love with her. Moreover, her music is very relatable and definitely worth your time. "I think in the album you get a glimpse of all the sides of me," she said, emphasizing that she her musical influences are artists such as Juan Luis Guerra, Bob Marley, Shakira and Cultura Profetica.
© 2023 Latin Times. All rights reserved. Do not reproduce without permission.