A close ally of Vladimir Putin said on Tuesday that Moscow is fighting a U.S. military-led NATO alliance in Ukraine, and accused the West of wanting to wipe out Russia's political presence in the world. The statement reiterated Putin's stance on the war as an existential battle with western aggressors as he further reaffirmed that Russia will use any means necessary to protect its people from its enemies.
Reports from Reuters said the comments came from Russian Security Council Secretary Nikolai Patrushev, who is seen by diplomats as a major influence on the Russian President's decision-making. Patrushev frequently promised victory in Ukraine despite many setbacks and losses on the battlefield. In an interview with Argumenti i Fakti newspaper, the Security Council Secretary said the conflict in Ukraine was not simply Moscow and Kyiv butting heads, but rather a military confrontation between Russia and the alliance of forces behind NATO, specifically led by the U.S. and Great Britain. Patrushev pointed out an imminent desire by the West to pull Russia apart and eventually wipe it out entirely from the global political map.
On the other hand, the U.S. has repeatedly denied Moscow's claims that it wishes to destroy Russia, which is the world's largest producer of natural resources. U.S. President Joe Biden has warned that direct conflict between NATO and Russia would trigger World War Three.
Kremlin spokesman Dmitry Peskov was asked about Patrushev's recent comments and reaffirmed that NATO and the U.S. were involved in the war in Ukraine. He said that NATO and the U.S. became indirect parties in the conflict the moment they started supplying Kyiv with weapons, technologies, and vital information.
Patrushev, who is said to be a former spy for the Soviet Union, has frequently analyzed the West and its political elites as corrupt puppets from transnational corporations and businesses which orchestrated and executed many "color revolutions" around the world. He also referenced the U.S.' conflicts around the world, which had sown chaos in Vietnam, Afghanistan, and other countries in the Middle East.
Meanwhile, Ukraine is still seeking more weapons to combat Russia and awaits an order of Leopard tanks from Germany. Speaking with his counterpart in Berlin, Annalena Baerbock, Ukraine's foreign minister Dmytro Kuleba said the longer those tanks take to arrive in Ukraine, the more lives will be lost. Kuleba also added that the tanks could have the potential to grant victory to Ukraine and end the conflict in Europe.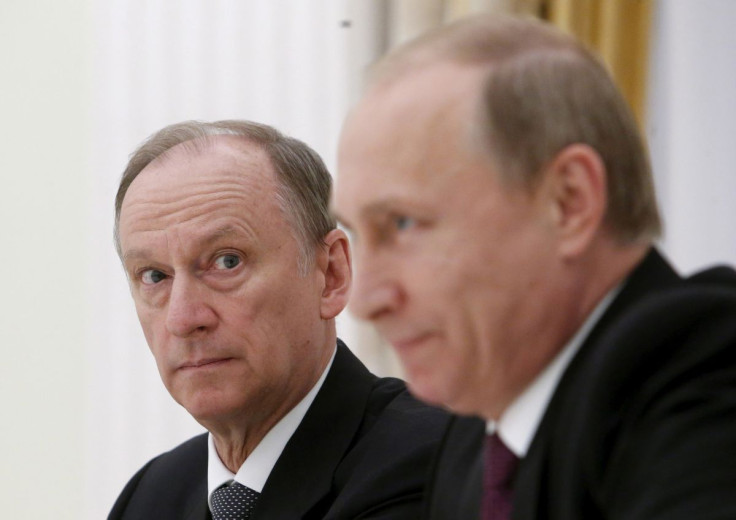 © 2023 Latin Times. All rights reserved. Do not reproduce without permission.