Russia launched deadly missile attacks on civilian targets across Ukraine last week, and Russian President Vladimir Putin said Friday that he had "no regrets" over them.
He also said that there was no need for more "massive" strikes for now, reported CNN. The series of missile attacks on Ukrainian cities began on Oct 10. They were in response to a blast on a strategically vital bridge connecting the annexed Crimean Peninsula to Russia over the last weekend. It's not clear what caused the explosion. But last Monday, Putin blamed it on Kyiv. He called it a "terrorist attack" that could not be left unanswered.
The missile attacks that followed over the next two days killed at least 19 people and leveled civilian targets across Ukraine. On Friday while speaking at a rare news conference in Astana, Kazakhstan, Putin said that while he did not regret the strikes and believed that Russia's actions were correct. He said that what is happening today is "unpleasant, to put it mildly, but we would have had all this a little later, only under worse conditions for us, that's all." So he thought that his actions were "correct and timely."
He also defended his partial mobilization of Russians that started in September. He told reporters that it is expected to end in two weeks. He shared that around 222,000 troops had already been drafted into the Russian Army.
The Russian leader added that his country does not seek to "destroy" Ukraine, something that Ukrainian President Volodymyr Zelensky and Western leaders had previously alleged. But some of Putin's own supporters have criticized the Kremlin's handling of the Russia-Ukraine war, reported Al Jazeera.
Meanwhile, Putin is said to have parked nuclear bombers on Europe's doorstep days before a big North Atlantic Treaty Organization (NATO) exercise in which Britain will play a significant role, reported Daily Mail.
Russia moved as many as 11 nuclear-capable jets more than 1,500 miles to the Arctic Circle. The four TU-95 'Bear' hydrogen bomb carriers and the seven TU-160 'Blackjack' strategic bombers were picked up on new satellite images. The Royal Air Forced (RAF) is completing last-minute preparations for Exercise Steadfast Noon. It will see up to 60 NATO aircraft taking part in training flights over Belgium, Britain and the North Sea to practise the use of U.S. nuclear bombs based in Europe. Starting on Monday, the drills will simulate tactical strikes. They will see RAF Typhoons playing the role of Russian MiG fighter jets as RAF F-35 Lightnings escort U.S. nuclear bombers.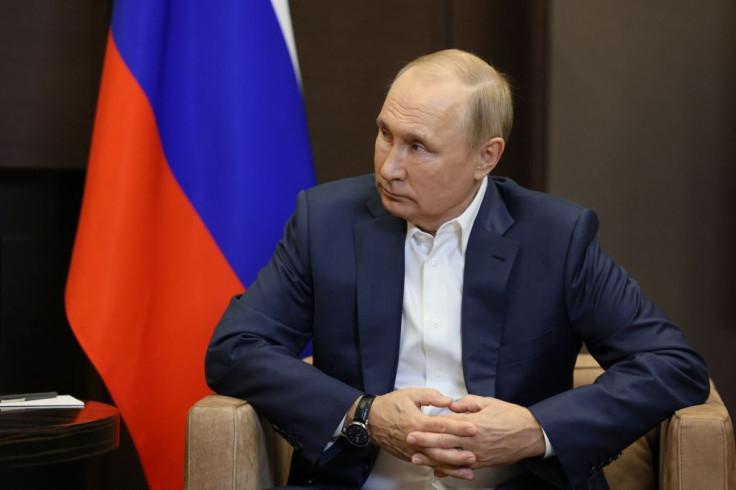 © 2023 Latin Times. All rights reserved. Do not reproduce without permission.