Ukrainian intelligence reported on Saturday that Russian President Vladimir Putin has allegedly deployed the Russian National Guard (RNG) against military soldiers and personnel in Moscow due to lingering fears of a coup stemming from discontent regarding the Russia-Ukraine war.
After the attack on the Kerch Bridge in Crimea connecting the occupied region to Russia, Putin reportedly deployed the elite ODON unit of the Russian National Guard to Moscow in order to keep order in the capital, with the unit setting up blockades in the city and arresting many soldiers in Moscow, according to Mirror.
The elite ODON unit, officially known as the Separate Operational Purpose Division, are an internal security force in Russia meant to work closely with the President. Led by Major General Nikolai Kuznetsov, the 18,000-person unit being deployed is a sign that Putin may be fearful of public discontent over Russia's invasion of Ukraine after the Crimea Bridge explosion, The Sun reported.
Ukraine has also claimed that traffic has been stopped going in and out of Moscow, though no reports of any arrests or blockades are coming out of the Russian capital since Ukrainian intelligence spoke about it.
Putin and his cabinet has blamed the Kerch Bridge attack on the Ukrainian government, even if the country has yet to take responsibility for the incident. Some Ukrainian officials have also hinted that the bombing may have been caused instead by disgruntled Russians in the country, or that it may have been done under orders from the Russian military, CNN reported.
"There is no doubt, this is an act of terrorism aimed at destroying Russia's critical civilian infrastructure," Russian head of the Investigative Committee Alexander Bastrykin said. "Its authors, perpetrators and beneficiaries are the security services of Ukraine."
"[Russian military units] received instructions from the Kremlin to prepare massive missile strikes on the civilian infrastructure of Ukraine on October 2 and 3," Ukrainian intelligence claimed.
The new reports come as Western intelligence believe that many in Putin's inner circle are disgruntled and embarrassed at the perceived failures that the Russia-Ukraine war has been facing in the public eye. Some have remarked that they do not like how the war has been handled thus far by Putin, signaling serious fears of escalation from the country's military.
"Since the start of the occupation we have witnessed growing alarm from a number of Putin's inner circle," a Western intelligence official said. "Our assessments suggest they are particularly exercised by recent Russian losses, misguided direction and extensive military shortcomings."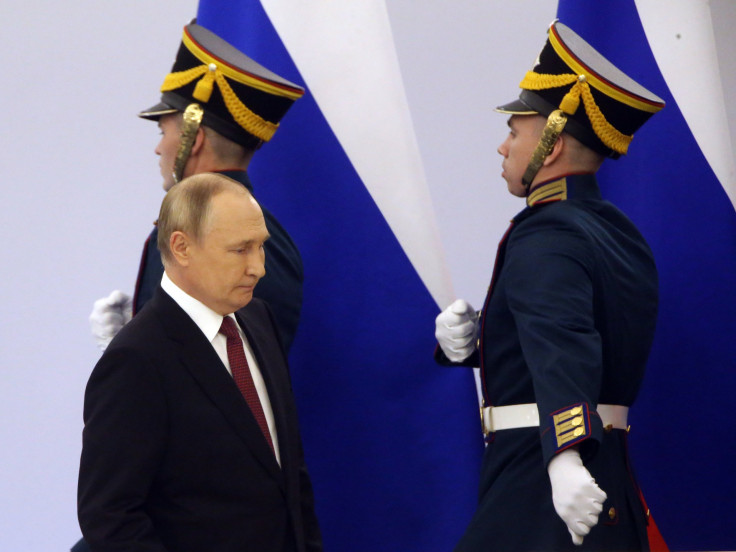 © 2023 Latin Times. All rights reserved. Do not reproduce without permission.