As Russian President Vladimir Putin turned 70 years old on Friday, his problems related to the Russia-Ukraine war continue to mount as the Kerch Bridge between the Russia and Crimea was bombed, prompting his military cabinet to seek revenge on the bombing.
Putin has called the bridge attack on Crimea an "act of terror," and has blamed Ukraine and its "secret services" for the bombing. He has reportedly put together a meeting with top security officials on Monday to figure out what they can do next to retaliate, according to Bloomberg. "There is no doubt. This is an act of terrorism aimed at destroying critically important civilian infrastructure," Putin said on Sunday. "This was devised, carried out and ordered by the Ukrainian special services."
Many have said that the incident has rankled Putin's mind due to the fact that the bombing arrived during his 70th birthday, which he celebrated in a rather low-key way this year due to the relative unpopularity of the Russia-Ukraine war at his country, The Guardian reported.
"This incident will likely touch President Putin closely; it came hours after his 70th birthday, he personally sponsored and opened the bridge, and its construction contractor was his childhood friend," the U.K.'s Defense Ministry said.
The Russian invasion of Ukraine started in February. Russia's Federal Security Service (FSB) also claimed at the time that more and more Ukrainian-related fires and explosions have been encroaching into the territories that Russia has occupied and annexed, signaling a possible change in tactics for the country where more aggressive warfare may be done. "Since the start of October, the number of attacks from Ukrainian armed formations on Russia's border territory has considerably increased," security service said in a statement.
The Kremlin claimed that the Kerch Bridge was opened by Putin in 2018 was being protected by a maximum security operation. It is a key supply route for forces in Moscow. The Russian leader signed a decree for tighter security for the bridge on Sunday, and ordered an investigation into the attack.
Meanwhile, Putin found himself being showered with praise and congratulations from his subordinates for his 70th birthday, which was largely muted due to the increasing discontent regarding Russia's invasion of Ukraine. Despite that, Orthodox Patriarch Kirill offered a prayer of health for the Russian leader, Euro News reported.
"We pray to you, our Lord God," he said, adding "to give him your rich mercy and generosity, grant him health and longevity, and deliver him from all the resistances of visible and invisible enemies, confirm him in wisdom and spiritual strength, for all, Lord hear and have mercy."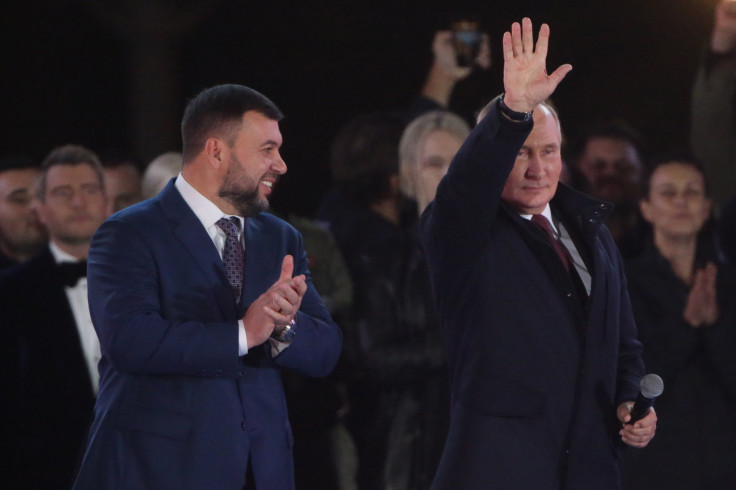 © 2023 Latin Times. All rights reserved. Do not reproduce without permission.