A teenage girl believed to be the lovechild of Russian president Vladimir Putin seems to have vanished just after posting on social media gushing over her mother's plush $4 million penthouse in Monte Carlo. Luiza Rozova or also known as Elizaveta Krivonogikh has sparked much concern from her Instagram followers who have speculated that the 18-year-old has been silenced. The teenager is said to regularly post on her account but has not done so since October.
According to The Sun, the girl's posts and comments have confirmed links to the property as revealed by a data leak in Pandora's Papers. In October, the website revealed in some 1.9 million sensitive documents, that the teenager's 46-year-old millionaire mother Svetlana had moved into the swanky French penthouse just weeks after giving birth to her. Putin was not too happy about the leak and had ordered investigative journalists to stop digging into the "dirty linen" of the rich and famous.
It is said the Russian leader had also been enraged over posts of his alleged mistress which she had tagged as being taken in Monaco. One such photo was posted in 2014 of yachts docked in the harbor where Rozova replied with a comment: "Beautiful! I know this place!"
Whispers from Kremlin watchers have indicated that the teenager may have been possibly gagged while her father is battling claims that he has funneled billions of funds through corrupt practices.
The teenage girl, who bears much resemblance to Putin, became an instant social media star since being "outed" by Russian website Proekt last year as Putin's love child. She has gained more than 82,000 followers. Rozova has her own fashion line and is also quite in demand as a DJ. Throughout her 206 posts on Instagram, Rozova has made efforts to obscure her face.
Putin put a block on Proekt when it identified his alleged cleaner-turned-millionaire mistress linking her to a £74m ($99 million) business empire and a yacht that was seen under naval escort in St. Petersburg. The former cleaner was rumored to have bedded Putin as he rose to power.
Rozova's last post was a photo of a foot poking out from under a duvet beside a laptop. Comments from her followers indicate that they have them wondering about her whereabouts and concerned over her silence.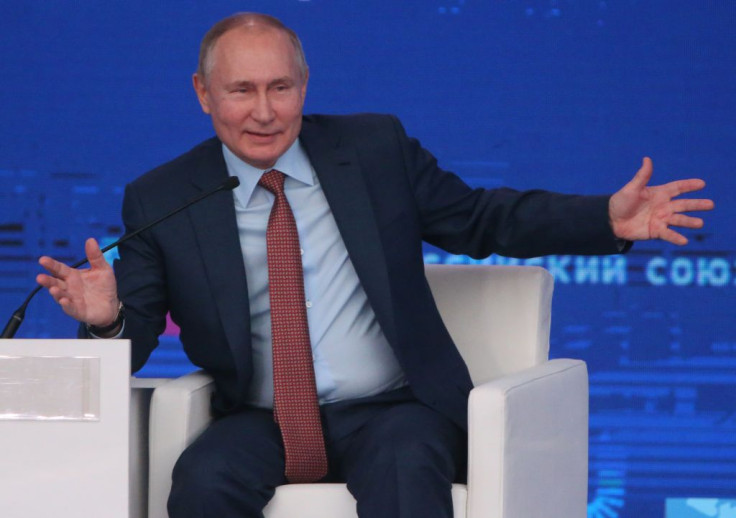 © 2023 Latin Times. All rights reserved. Do not reproduce without permission.