Did Prince Harry go too far and break Queen Elizabeth II with his actions?
After relinquishing their top royal positions, Prince Harry and his wife Meghan have continued to attend several events. Furthermore, they frequently criticize the monarchy and members of the royal family.
Queen Elizabeth II is thought to be done with the Duke and Duchess of Sussex following their public appearances, particularly their bombshell interview with Oprah Winfrey.
The Queen "snapped" after learning of the royal prince's memoir, according to New Idea. She was furious even more when she learned about Prince Harry's second book, which he expects to publish after his grandmother passes away.
"Honestly, it's just one attack after the other. Harry and Meghan need to stop! Whatever they are planning must be huge," a source said. The insider added that Queen Elizabeth II traveled to her Windsor home to take some time off.
The same expert forewarned Prince Harry and Meghan about the ramifications of their visit to the former Queen. Rather than focusing on her health while heading the kingdom, the Queen had to deal with them.
Queen Elizabeth II is also thought to be contemplating her relationship with Prince Harry. It was allegedly a huge smack in the face for her to learn about a royal relative targeting others, especially after the Sussexes promised to follow her principles.
Unfortunately, doing an interview with Winfrey and making unfounded accusations does not align with the principles of Queen Elizabeth II.
Meanwhile, Prince William and Prince Harry are said to have had another violent argument over Meghan Markle, among other things. This could possibly explain why the Queen recently "snapped."
The connection between Prince William and Prince Harry has deteriorated in recent weeks. The presentation of Princess Diana's statue has strained the brothers' once-close bond.
According to a source, Prince William recently told his closest friends how he genuinely feels about Markle.
"William has never been convinced by Meghan and her motives for marrying into the royal family," the source said per reports.
The insider added that Prince William is only interested in Prince Harry, so he is frightened that Markle may abandon him once she no longer receives any advantages or favors from him.
According to the source, Prince Harry has pledged never to return to the United Kingdom. One of the reasons Prince William is even more concerned about his younger brother is because of this.
After all, he believes that if the Duke of Sussex excludes the royal family, he would be left with nowhere to go if his marriage to Markle fails.
While the Sussexes' feud with royal members has been well-documented, it is quite possible that they also had a tense relationship with the Queen.
Although they specifically targeted the royals during their candid interview, Prince Harry and Meghan routinely praise Queen Elizabeth II. This demonstrated that there was no ill will between them.
The royal couple also named their daughter after Queen Elizabeth's nickname. That alone demonstrated a high level of admiration and respect for the Queen.
Meanwhile, the allegation that Queen Elizabeth II's health was deteriorating due to the royal marriage sounded ridiculous. Her doctors recommended that she stop drinking alcoholic beverages (per WIONews). But despite her age, Her Majesty remained healthy and fit.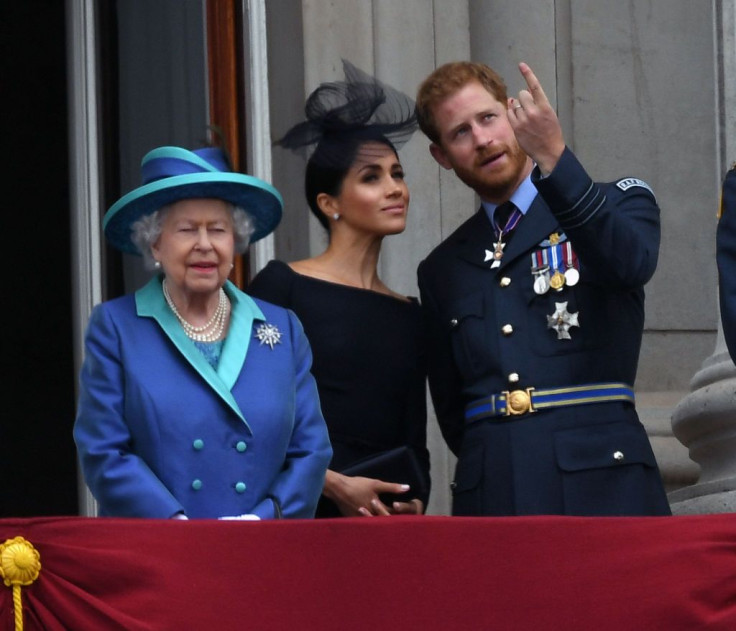 © 2023 Latin Times. All rights reserved. Do not reproduce without permission.