People of the UK are thrilled about Queen Elizabeth's Platinum Jubilee, but the 95-year-old is in a "reflective" mood, said her former press secretary.
This year's anniversary of the British monarch's accession is the first celebration of its kind that her husband Prince Philip hasn't been around for, said Dickie Arbiter. The Duke of Edinburgh's "presence was felt" even though he might not have been present at previous Jubilees, shared Arbiter. Instead, the Queen will get through it in a "reflective mood," reported The Sun.
On the occasion, she will remember the "only two men she adored and loved." One was her husband and the other was her father King George VI. Sunday's Accession Day marked 70 years since the king passed away and his daughter, who was 25 at the time, became Queen of a nation. Arbiter said that "you don't celebrate the death of your father." He added that at the same time, you recognize that "people do want to celebrate the achievement, and they will be celebrating that achievement in June."
According to him, the loss of Prince Philip last April makes the celebration more somber than it has been in previous years. Arbiter shared that this year will be "more poignant because she was remembering her father and her strength, Prince Philip." He said that the Queen just has to "get through the year".
Arbiter called her "very stoic and very pragmatic in the way that she went through the Golden Jubilee in 2002 with first her sister dying, and then her mother dying." According to him, it's very tough "when you're very much in the public eye and these anniversaries are coming up."
To mark the Queen's Platinum Jubilee last weekend, a message was released in which she said that she remembers "as much for the death of my father, King George VI, as for the start of my reign."
During her first outing of 2022, she also took a subtle reminder of her late husband along with her, reported PEOPLE. The 95-year-old stepped out last Saturday to host a reception at Sandringham, England on the eve of her Accession Day. While cutting a special cake that was decorated with the emblem of the Platinum Jubilee and receiving gifts, she was seen carrying a cane. It was the same walking stick that previously belonged to Prince Philip, who died at the age of 99.
Prince Philip's biographer Gyles Brandreth told The Telegraph that he recognized the stick "instantly as it was always kept in a pot by the front door." He said that it was the Duke's stick, and "it is very touching that the Queen has started using it." The Queen's husband last used the cane publicly in 2013 while he was recovering from abdominal surgery.
As for the Queen, she stepped out with a cane last October during a Service of Thanksgiving at Westminster Abbey. It marked the first time she used a walking stick publicly since 2003 when she used a cane while she was recovering following knee surgery.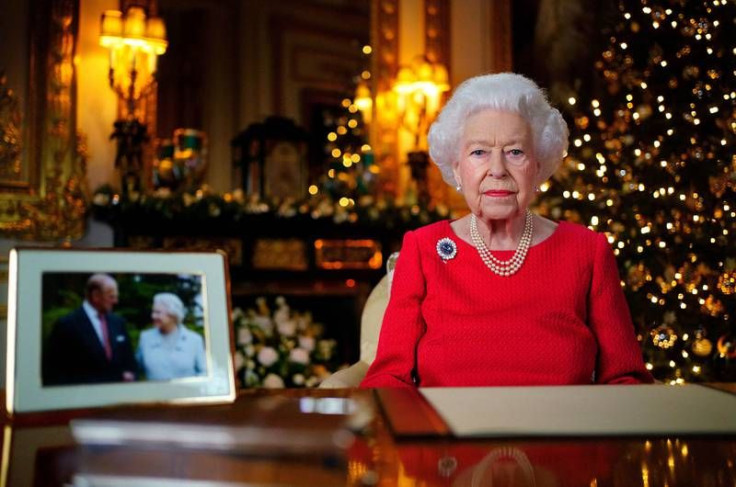 © 2023 Latin Times. All rights reserved. Do not reproduce without permission.