Royal sources say this year's holiday season has been tough for Queen Elizabeth II, who celebrated Christmas without her husband Prince Philip for the first time in more than 70 years. The Duke of Edinburgh died in April at age 99.
"Christmas was a bit of a struggle for the queen without Prince Philip by her side," a palace source said on Tuesday. "And not being able to spend with her whole family [didn't help]."
Due to the alarming rise of the highly transmissible omicron coronavirus variant in the U.K., the reigning monarch, 95, opted to spend the Holidays without her extended family, according to Fox News.
Despite this, according to an insider, her daughter Princess Anne, who was isolated through the holiday, arranged a virtual celebration with the Queen and other members of the royal family to "brighten her day."
William's wife, Kate Middleton, was present at the call while they stayed at their countryside home, Anmer Hall, with their three children.
"The Cambridges were disappointed not to be spending the day with the queen, but thanks to modern technology, they video-called her first thing in the morning to wish her a Merry Christmas," the insider added per The News International.
In her annual Christmas Day message, the monarch shared her grief following the death of her husband as she encouraged people across the globe to celebrate with friends and family despite the loss and painful experiences caused by the ongoing pandemic.
She said she understood the difficulty of spending the holiday season "with one familiar laugh missing," while wearing on her right shoulder was the same sapphire chrysanthemum brooch she wore as a newlywed. She urged the people to continue finding joy in their families.
"Although it's a time of great happiness and good cheer for many, Christmas can be hard for those who have lost loved ones," the queen said in the prerecorded message. "This year, especially, I understand why.''
Meanwhile, viewers of the Netflix dark comedy "Death to 2021," which according to its synopsis, "is a comedy event that tells the story of another dreadful year," have taken offense to one of its irreverent jokes pertaining to the royals.
In it, some audiences were shocked by a controversial joke about the late Prince Philip after a skit involving the film's narrator, Laurence Fishburne, that said "[a]fter the interview, Prince Philip withdraws from public life permanently... by dying."
He went further to say, "Millions watched the funeral of his Royal Highness Prince Philip, the Duke Of Deadingburgh," an apparent nod to the Duke of Edinburgh, which was not received well by many critics.
Some would slam the satirical commentary, saying it was "wrong," but others think it was "hilarious and entertaining," LADbible noted.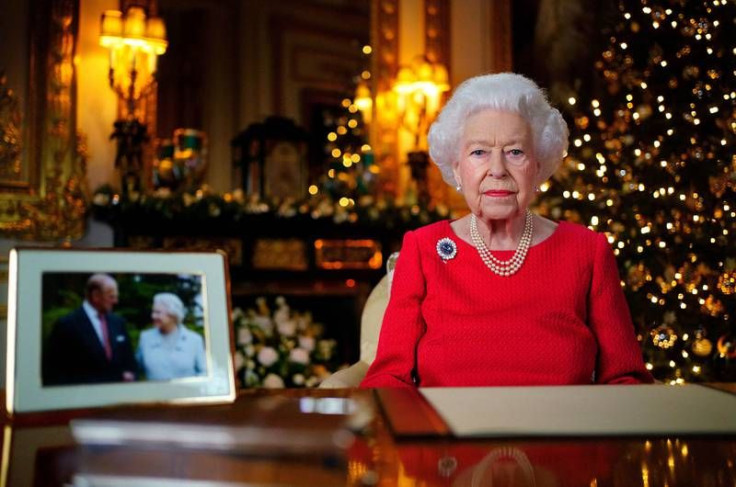 © 2023 Latin Times. All rights reserved. Do not reproduce without permission.