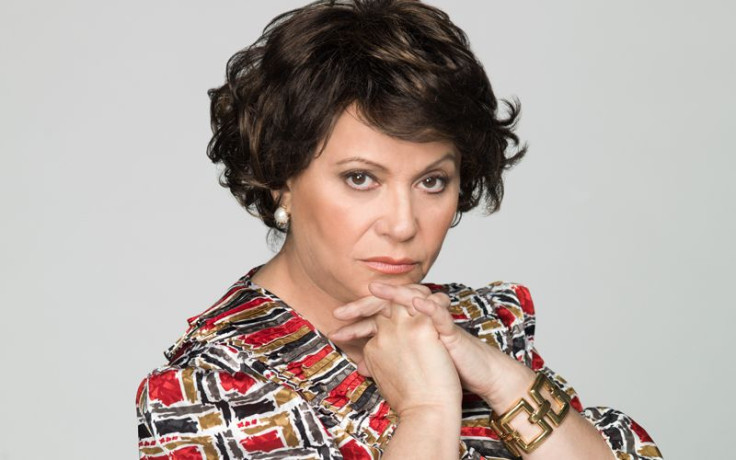 Adriana Barraza has landed a part in the highly-anticipated "La Reina Del Sur" pilot being developed for the USA Network. The Oscar-nominated actress for her work on "Babel," will play Camilla. She will be the lioness ex-wife of a powerful kingpin who is establishing her own empire in America, Deadline reports. Barraza's character befriends the lead character, Teresa, and becomes a mother figure but their relationship escalates into a battle of wills that will leave more than a few bodies in its wake. Alice Braga will give life to the "Queen Of The South," based on the Arturo Pérez-Reverte best selling novel.
The novela had been successfully adapted by sister network Telemundo as a 63-episode telenovela with Kate del Castillo as the titled character. The story follows Mendoza, who after her drug-dealing boyfriend is unexpectedly murdered in Mexico, is forced to go on the run and seek refuge in America. There, she teams with an unlikely figure from her past to bring down the leader of the same drug trafficking ring that has her on the run. In the process, she learns the tools of the trade and strategically positions herself to become the leader of the cartel. "We are excited to bring this global best-selling thriller to our viewers," USA president Chris McCumber said. "'Queen Of The South' is a suspenseful twist on a dramatic tale of love and betrayal that examines the desperate choices people make when lives are on the line."
Barraza is currently starring in "Dueños Del Paraíso" on Telemundo where she plays Irene Medrano, mother of Anastasia who is portrayed by Kate Del Castillo. As you may know, Del Castillo was the lead actress of the Telemundo adaptation that shocked the world. Barraza's character in the new series is a former prostitute who took to the streets out of necessity but stayed there out of her own free will. She became a mother by accident and was never able to take care of her daughter properly, raising Anastasia while working as a prostitute. Somewhat immature, her biggest crime is having sexually exploited Anastasia when she was a teenager to try to lift them out of poverty. Anastasia ran away when she was 16 and Irene spent a long time trying to find her, until coming to the conclusion that Anastasia might have made the right decision. Years later, Irene accidentally murders a client, an abusive politician, who was close to killing her. With nowhere to go, Irene decides to face her daughter and seek refuge in Bahía Porvenir, and the two reunite after two decades. Nataniel's departure and their subsequent move to ! Miami are the perfect solution to Irene's problems.
© 2023 Latin Times. All rights reserved. Do not reproduce without permission.