An effective coronavirus vaccine is being seen as a way to achieve herd immunity and also as a way to embark on a journey to normalcy, socially as well as economically.
However, public hesitancy to get vaccinated against the novel coronavirus can be a barrier to efforts to achieve this normalcy. Apart from the general opinion among some people concerning the safety of vaccination, several people of the population may also be anxious about the expedited timeline and speed with which COVID-19 vaccines are being developed across the world.
Shanghai-based Julia Wei is one person who is desperately waiting for an effective coronavirus vaccine to come so that she can get the shot and carry on with her business travel. However, she and her six-year-old daughter may not voluntarily go out and get the vaccination done because of the way by which these are being developed.
"I read that vaccine development usually takes years, but for Covid-19 it's only several months. This is just too fast – I don't want to be a guinea pig," Wei said in a statement. "I will just wait until we know for absolutely sure that they are safe and effective."
Just like Wei, many people are not opposed to vaccination. However, they would like to wait and see the effectiveness of the vaccine before they decide to get themselves and their family members vaccinated.
Most of such people have got their children vaccinated against certain diseases under the national immunization. However, they just don't seem ready to get the jab against coronavirus.
People across the globe have shared concerns over the coronavirus vaccine. This may not allow countries to reach herd immunity – exactly what they are aiming for though COVID-19 vaccination.
In a survey in the U.S., more than 35 percent of the people said that they were hesitant to get vaccinated against novel coronavirus even if it was given to them for free. In Canada, while 32 percent of people surveyed said that they will wait and watch before they get vaccinated, nearly 14 percent said that they will not get vaccinated at all.
"People are concerned because they keep hearing that the vaccines process is being so accelerated that our major vaccine program is called Operation Warp Speed, almost implying something unnatural about how fast it is going," said Margaret Hamburg, former U.S. FDA commissioner.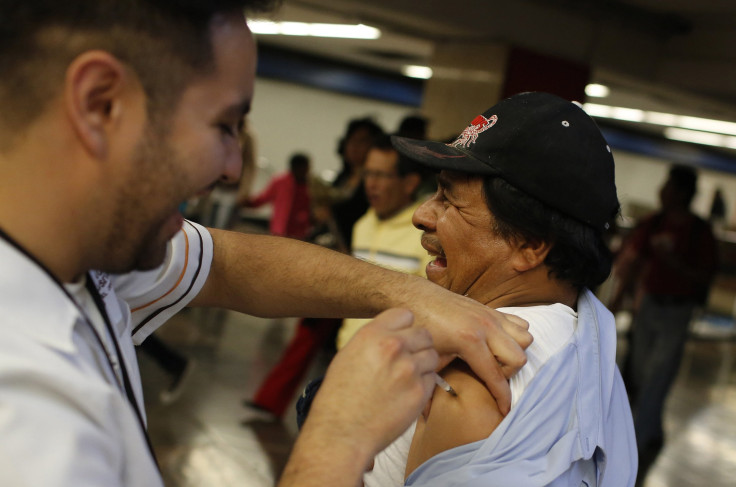 © 2023 Latin Times. All rights reserved. Do not reproduce without permission.