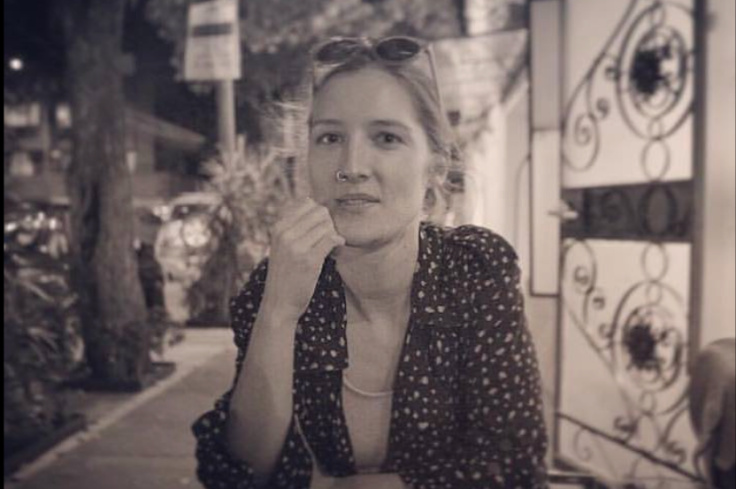 American journalist Andrea Noel was harassed in the middle of the streets of La Condesa, a popular neighborhood in Mexico City, on International Women's Day (March 8). "My dress was pulled up and my underwear pulled down in the middle of the street at #Condesa. Sexual assault is not a funny prank. It is an abusive violation," she wrote on Twitter after the incident happened.
On Thursday, sources reported Noel had finally identified her attacker after months of struggling with the Mexican authorities. According to Milenio.com, the freelance reporter named Andoni Echave, a popular TV host and prankster, as her aggressor and announced that she is willing to drop the charges if Echave issues a public apology.
"We established a series of dialogues with his [Echave] attorneys," said Noel's lawyer Karla Michel Salas during an interview with Grupo Fórmula's Ciro Gómez Leyva. "And we established since the beginning of our conversations that the goal was for him to recognize what he did and to apologize for what he did."
She added that Andrea was very hands-on throughout the investigation and was able to match the TV host's physical characteristics to the police sketch, which she had facilitated for them earlier during the inspection.
"Andrea didn't know her attacker," Salas confirmed. "It was through, as she has mentioned before, social media and the investigation itself that she was able to identify the name of her aggressor by analyzing all the videos and images provided, and because she had a previously drawn sketch from the district attorney."
Salas revealed that despite all efforts to come to an agreement, Echave's lawyers advised him no to take the blame and they are currently waiting for a court date to be scheduled and proceed to take legal actions on the situation.
Echave, who hosts a prank show for the popular music network Telehit, denied all allegations and mentioned that he is willing to help Andrea's case, but he will not take the blame for a crime he didn't commit.
© 2023 Latin Times. All rights reserved. Do not reproduce without permission.