Meghan Markle recently used her British royal title while writing a letter to Senator Majority Leader Chuck Schumer and Democrat House Speaker Nancy Pelosi advocating for paid family leave in America, but Republicans aren't too happy about it.
According to Mercury News, many found it pretentious or historically tone-deaf for the American citizen to use her British royalty connection to talk about an American social and political issue, and some even pointed out that people of America fought in a revolution in the 18th century to be free of interference from British royalty.
In the letter, the former actress pushed for the paid family leave program in the US tucked into the budget reconciliation plan for social spending, and she talked about times in her childhood when she had to get a job as a teenager for gas money and eat at a salad bar.
Representative Jason Smith, Republican-Missouri, told Daily Mail that Meghan's latest interference in American politics reignites the question in his mind as to why the "Royal Family does not simply strip her and Harry (her husband) officially of their titles, particularly since she insists on sending this under the pretense of being the Duchess of Sussex."
He added that while her attempts at appealing to working class families by talking about her days of eating at a salad bar were "laughable, her comments make crystal clear that the passage of this massive tax-and-spend bill is aimed more at helping global elites get huge tax breaks than helping the working families she claims to have dined with."
Representative Lisa McClain, Republican-Michigan, said that Meghan, who wrote the 1000-word letter sent on the Sussexes' own headed paper, is out of touch with the American people and "should stick to acting instead of trying to play politics." She added that the last thing Americans need is "wealthy celebrities pushing their liberal agendas" on the people of America.
Angela Levin, journalist and biographer of Prince Harry, said that her letter to lobby Congress about giving money on parental leave, is "another step towards trying to turn herself into a politician."
Meghan has also been criticized for her reference to a salad bar, with some calling her comments "out of touch.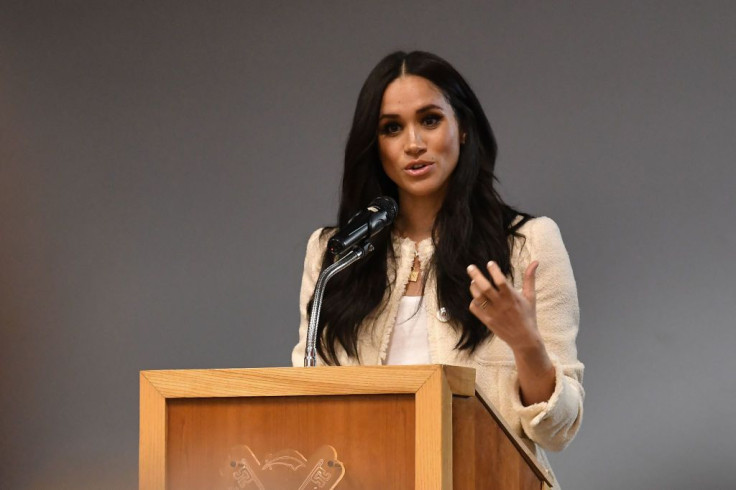 © 2023 Latin Times. All rights reserved. Do not reproduce without permission.