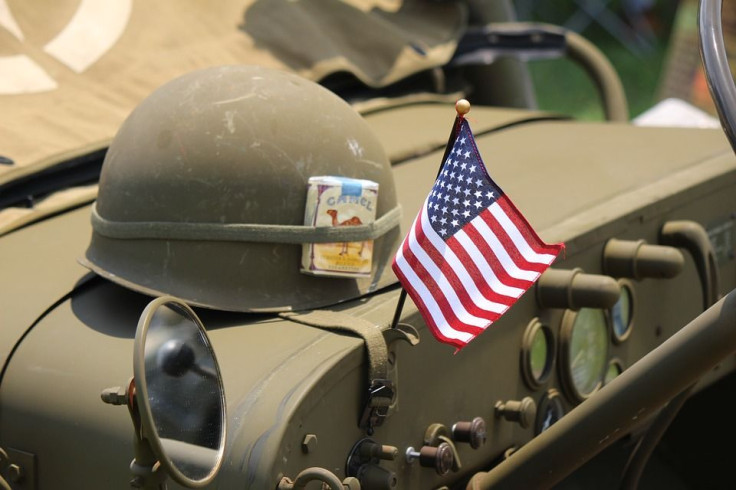 A retired Army major general has been demoted after admitting he sexually assaulted his daughter when she was 3 years old. Pentagon Spokesperson Lisa Lawrence told media sources on Monday that US Secretary of Defense Lloyd Austin reduced the rank of 71-year-old James J. Grazioplene to second lieutenant.
According to the Army Times, the retired soldier rose to the rank of a two-star general before retiring in 2005. He was pared down to the last rank in which he had done a decent job.
"The Secretary of Defense changed the retired grade of then-Major General James J. Grazioplene, United States Army Retired, to second lieutenant after determining that second lieutenant was the highest grade in which he served on active duty satisfactorily," Lawrence told the news outlet.
Grazioplene's daughter, Jennifer Elmore, told Army officials that her father serially raped and molested her during her childhood years.
Her allegations were raised with her family in the years after she left home in the late 1980s. However, the matter only came to the attention of military officials when Elmore reported the conduct to the Army CID agents at Fort Bragg, North Carolina, in 2015.
In August 2017, Elmore confronted her father during a preliminary hearing in a military courtroom. She publicly outlined her ordeal covering decades of the abuse she suffered at the hands of her own father.
"At 3, he led me to the dark, dirty basement of my grandmother's house and put me on the washing machine and pleasured himself while molesting me," Elmore recalled in her victim impact statement.
She further relayed how her father insisted on taking her to piano lessons when she was 8 years old so he could take her anywhere and park their vehicle while he took advantage of her as he desired with his sick pleasures.
"The same horrors occurred as he regularly insisted on bathing me. It took me until college to be able to use a bar of soap," Elmore added.
A military investigation brought together a case that was three decades old and gathered enough evidence to mount a court-martial in 2017.
However, the military court protected Grazioplene when the original case was dismissed two weeks before trial. The U.S. Court of Appeals judge for the Armed Forces ruled the following year that charges couldn't be pursued due to an existing three-year statute of limitations in the Uniform Code of Military Justice on rape or assault charges that occurred before 1986.
Virginia prosecutors who were not bound by the statute of limitations for such crimes took over the case. A Prince William County grand jury indicted Grazioplene in 2018 on three rape charges that happened while the family was living off post in Woodbridge, Virginia, from 1987 to 1988.
Grazioplene was arrested and jailed in December 2018. He remained in custody without bond for the next 18 months.
With a set trial date in 2020 pushed off due to Covid-19 restrictions, Grazioplene pleaded guilty on July 8, 2020 to aggravated sexual battery. He was ordered to serve a suspended sentence of 20 years supervised probation.
"This action may not be appealed," the Pentagon spokesperson said.
"Second Lieutenant Grazioplene will maintain any benefits or privileges authorized for retired officers in the grade of second lieutenant."
In return for pleading guilty to a single count of sexual battery in 2020, all other charges on Grazioplene were dismissed
"It was a plea agreement that was agreed to by the government and it was something that Jennifer supported, because at the end of the day, the truth was more important than the punishment for her, " Elmore's lawyer Ryan Guilds said.