A man believed to be part of a group of thieves ended up dead after irate students gave him a sound beating over at the Ekiti State University, Ado-Eriki (EKSU) on Sunday. The deceased was identified as Sunday Oluwasola who was among those who ransacked one of the student's hostels opposite the university gate on June 13.
According to reports, the students came across the robbers and spotted them carting away several items that included laptops and phones. It was not mentioned how many were involved in the theft. But one that failed to get away paid for the crime.
Oluwasola was collared by irate students and given a sound beating for the incident. Police were called to the scene after receiving a distress call from a passerby. When authorities arrived, they managed to rescue Oluwasola who was immediately taken to the hospital for medical attention according to the Spokesperson of the Ekiti State Police, ASP Sunday Abutu.
"The Operatives of the RRS were swiftly deployed to the scene of incident. But on getting to the scene, it was discovered that one of the armed robbers, Sunday Oluwasola, had already been captured by the irate Students and beaten to stupor while the other suspects escaped with the Students' valuables such as Laptops, Phones and Money," he stated.
Unfortunately, the beating that Oluwasola took was so severe that it resulted in complications on his end. He eventually died as a result of it in the early morning of June 14.
"The captured suspect was eventually rescued by the Operatives and taken to the Hospital for medical treatment. He later developed complications possibly on account of the beating and died at about 0200hrs of June 14th, 2021", Abutu stated.
The body of Oluwasola has been deposited in the morgue for post mortem. Efforts are now being done to collar the other suspects behind the robbery. Among the items recovered from the scene of the crime include two locally-made barrel guns, two cutlasses, two plyers and two human images calved with wood.
Abutu also added that before he died, Oluwasola mentioned the names Tochukwu, Michael and Tomiwa as his cohorts. Their surnames have yet to be known.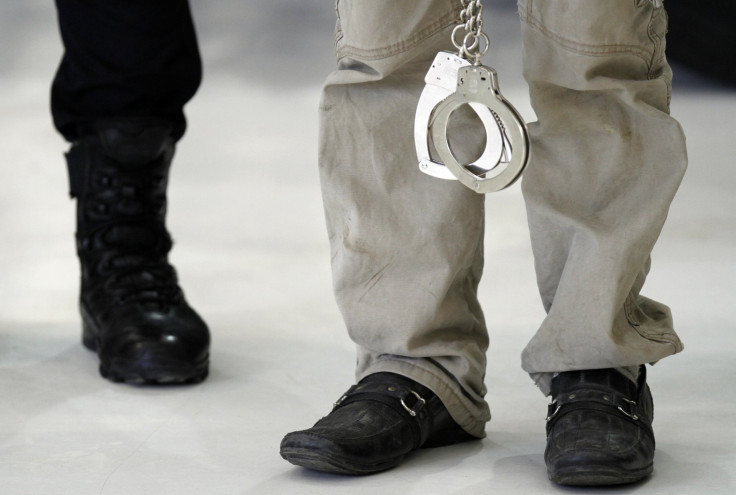 © 2023 Latin Times. All rights reserved. Do not reproduce without permission.