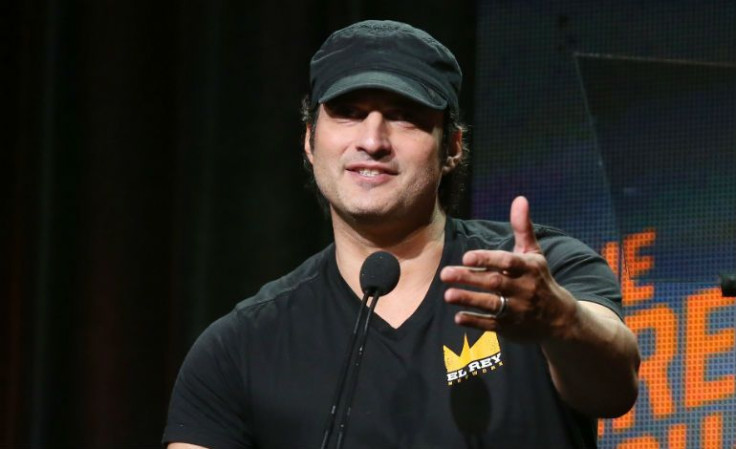 In 1992, Robert Rodriguez premiered "El Mariachi," an action film about a traveling guitar player with the desire to play music for a living. The film also marked the debut of Rodriguez as a writer and director. "El Mariachi," which was done under a $7,000 budget and is the first installment in the "Mexico Trilogy" (followed "Desperado" and "Once Upon a Time in Mexico"), was originally intended for the Mexican home video market. However, execs at Columbia Pictures enjoyed the flick so much that they bought the American distribution rights.
The Mexican-American director, who has filmed renowned movies such as "Sin City," "Machete" and "Spy Kids," is now celebrating 25 years since the release of his debut flick. His idea of an awesome party is to producer yet another film with the same budget, $7K.
"I'll have no crew; I'll just use friends — I've got some pretty cool friends I can put in front of the camera — but still no crew, no money," said Rodriguez in an interview with Nerdist Podcast. We wonder what friends he has in mine, Salma Hayek, George Clooney or Antonio Banderas, perhaps?
Rodriguez also mentioned that he plans to document the whole journey to show aspiring film students how to make a $7,000 movie in 2015. "When I made 'Mariachi' out of my apartment and sold it, I wanted to go tell everybody that it was possible because I would have wanted to know that. I know how many other people thought the same thing: 'Oh I'm very creative and I have a talent for this sort of thing — but I don't live in the right city, that I don't know the right people — so I shouldn't even dream about that,'" he said.
Though times have changed, we don't doubt that his upcoming flick will be just as successful as "El Mariachi," which with a short budget, managed to nab the filmmaker a two-year deal with Columbia Pictures and an audience prize at Sundance.
© 2023 Latin Times. All rights reserved. Do not reproduce without permission.