The Rolling Stones will always be remembered as one of the greatest rock 'n roll bands and a familiar name would be Charlie Watts. Known to have been instrumental in the band's success, the famed drummer has now passed away. He was 80-years-old.
"It is with immense sadness that we announce the death of our beloved Charlie Watts," an official statement on Watts' death read.
According to his publicist, Bernard Doherty, Watts passed away peacefully in London earlier today. It was not detailed on how he died.
"Charlie was a cherished husband, father and grandfather and also as a member of The Rolling Stones one of the greatest drummers of his generation," Doherty said.
Watts was known as the self-effacing and unshakeable Rolling Stones drummer who helped anchor one of rock's greatest rhythms sections and used his "day job" to support his enduring love of jazz.
Watts did not join the Rolling Stones in 2021 due to an undisclosed health issue. Usually quiet but elegantly dressed, he was ranked alongside Keith Moon, Ginger Baker and a handful of others as a premier rock drummer.
Watts was previously treated for throat cancer in 2004.
He joined the Stones early in 1963 and remained over the next 60 years, just ranked behind Mick Jagger and Keith Richards.
Among the classic songs that the Rolling Stones produced include "Brown Sugar" and "Start Me Up."
Watts' speed, power and timekeeping were perhaps never better showcased than during the concert documentary, "Shine a Light," when director Martin Scorsese filmed "Jumpin' Jack Flash" from where he drummed toward the back of the stage.
Various artists such as Ringo Starr, Sir Paul McCartney and Sir Elton John paid their tributes to Watts on social media after getting word of his death.
"A very sad day. Charlie Watts was the ultimate drummer. The most stylish of men, and such brilliant company," John's Twitter post read.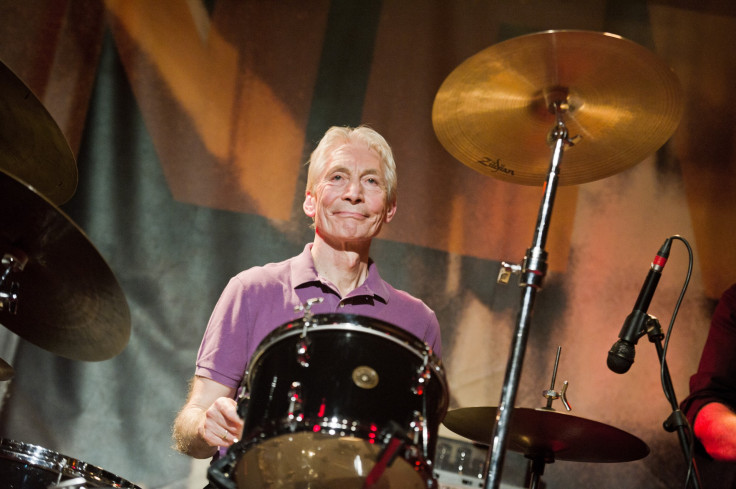 © 2023 Latin Times. All rights reserved. Do not reproduce without permission.