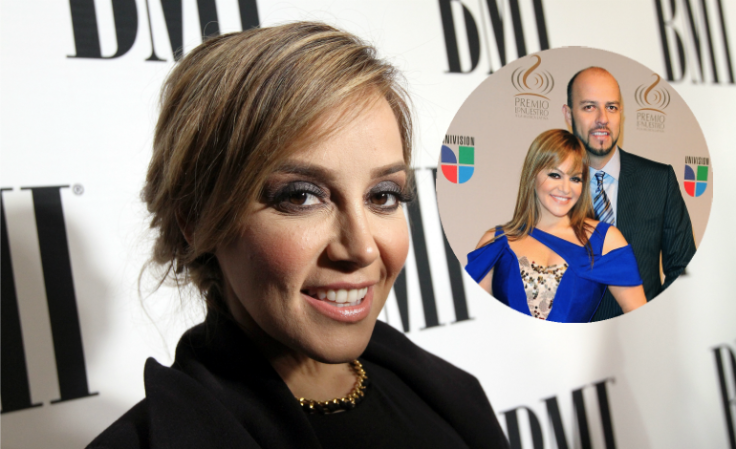 Rosie Rivera wants answers and she's on the mission to get them. The sister of the late Jenni Rivera, who recently appeared on the "Larry King Now" show to talk about the future of Jenni's legacy, keeps making headlines. This time, Rosie wants to be face-to-face with her sister's ex husband, Esteban Loaiza, to come clean about rumors.
"I don't talk to him. We've never had that close relationship. Neither good, nor bad," she told People En Español exclusively. "One day I'll see him and we'll talk," she added. According to the 34-year-old CEO of Jenni Rivera Enterprises, she would like to meet up with the Mexican baseball player to disclose rumors that have been making the rounds. "He's said some things and I will let him know that he's wrong," she said, adding that he's also believed certain things that are not real.
In her one-on-one with Loaiza, who has married to the Diva de la Banda from 2010 to 2012, Rivera would also like to bring up his alleged infidelities. "Yes, and other topics which I prefer not to mention," she told the publication. We assume it will have to do with the controversial scandal that happened between him and her niece, Chiquis Rivera. "As Jenni's sister, I will invite him to talk," she said. "That way I can defend my sister and let him know that what he's thinking is wrong," she added.
After his marriage with the "Basta Ya" songstress, Loaiza married Mexican actress Cristina Eustace. That marriage, however, was short-lived after the couple recently filed for divorce. "Well, what a pity that their relationship is over," she said. "It's sad to know that he's going through another separation and I wish him the best," she added.
Although Rivera and Loaiza had their ups-and-downs, Rosie notes that the athlete, after all, was a decent husband to her sister. "It was a peaceful and mature relationship," she told People en Español. "He was a gentleman with her and behaved good. They both had their defects, but in general it was a normal relationship," she stated.
© 2023 Latin Times. All rights reserved. Do not reproduce without permission.