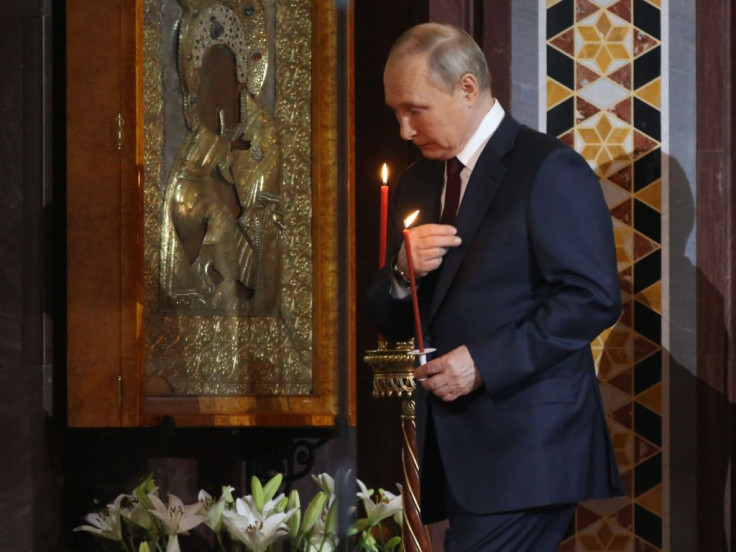 The Kremlin is being accused of faking Russian President Vladimir Putin's Easter service attendance by using old photos of the leader taken from last year's Orthodox Easter service traditionally held in Moscow. The images and videos depict Putin attending the midnight service on April 24 alongside Moscow Mayor Sergey Sobyanin at the Christ the Saviour Cathedral.
Opposition media said the images appeared to have Putin dressed in the exact same suit he wore in May 2021 with the only clear point of difference being the color of the tie he wore. Analysts say there are only a few subtle differences in the lighting aspects of the images apart from his tie.
Questions on these details continue to spark rumors of the leader's current state of health after he was observed to seem "bloated and slouching" during a meeting with Russian defence minister Sergei Shoigu last week. He was also seen gripping the table and frantically tapping his feet during a recent meeting with his staff. Shoigu was also speculated to be experiencing health issues as he appeared fragile while slurring words reading the short statement he addressed to Putin. Talk has it that Shoigu may have suffered a recent heart attack.
"Putin is standing in the same suit and with the same candle as on May 2, 2021," reported Russian media outlet The Village.
All these claims stemmed from the Ukrainian Ministry of Internal Affairs adviser Anton Herashchenko who said Putin's directors were caught manipulating videos and editing photos of the Easter service broadcast.
Social Media platform Telegram channel Mozhem Obyasnit has urged its followers to study the photos and spot the difference. Many of its audience doubt the President even attended the event. Some followers cited how the leader's face has changed despite having the same expressions.
In the footage, Putin was observed having kept silent during the service with his usual stoic expressions as he fidgets and bites his lip with a grimacing look. It was only when the head of the Russian Orthodox Church, Patriarch Kirill spoke and declared "Christ had Risen," did Putin reply--otherwise, he kept his silence.
There have been loud whispers that Putin could be enduring early signs of Parkinson's disease. NATO adviser Professor Gwythian Prins said over the weekend in a segment on "Good Morning Britain," that people with Parkinson's typically show all or nothing at all in their expressions. People who suffer from degenerative brain diseases tend to become disinhibited and most often will stop receiving information in a rational manner.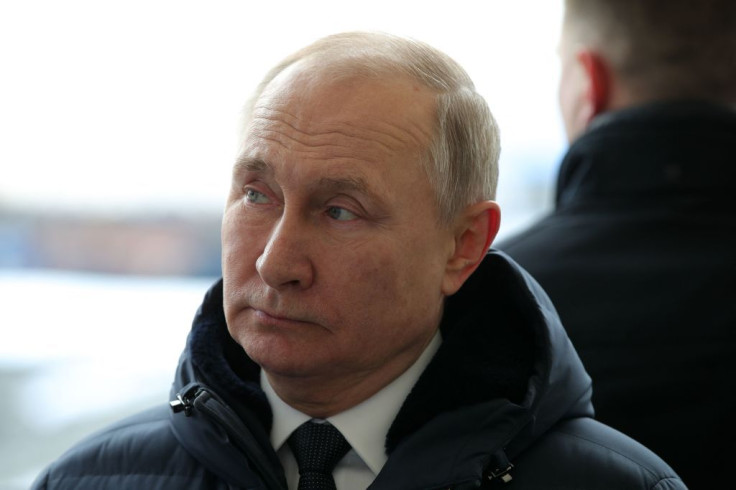 '
© 2023 Latin Times. All rights reserved. Do not reproduce without permission.