President Vladimir Putin has refused to budge on his demands from the West, and Russia and Ukraine have yet to strike an agreement.
This occurred after Kyiv and the Kremlin held their first round of talks in Belarus on Monday, March 1.
Before the talks, representatives from the Russian side stated that one of the main goals of the talks would be to achieve peace.
On the other hand, Putin made no mention of a possible peace agreement.
Following a lengthy conversation with French President Emmanuel Macron, Russian media reported that Putin not only reiterated his long-standing security demands for Ukraine, including that the country disarm and remain neutral outside NATO.
But Putin also demanded that Crimea be recognized as Russian, a demand he had not previously made so forcefully to Western friends.
According to a more hopeful assessment from the Elysée, Putin's side is willing to commit to a ceasefire on civilian facilities.
Problematically, Putin denies any attacks on civilians to cease in the version of events supplied to Russian media, blaming such strikes on Ukrainian nationalists – a bogus allegation.
According to the Kremlin, Putin stressed the need to recognize "Russia's sovereignty over Crimea," country's commitment to resolving the tasks of "demilitarization and denazification" in Ukraine, as well as the question of Ukraine's neutral status.
Meanwhile, Ukrainian President Volodymyr Zelensky said per Shine that Ukraine's top demands were an immediate ceasefire and the removal of all Russian soldiers.
Following the consultations, Russian delegation chief Medinsky stated that the next round of peace talks would be held on the Belarusian-Polish border in the coming days.
But Ukrainian presidential adviser Mykhailo Podolyak, according to Ukrainian television (via Politico), said both parties should first have to return to their capitals with potential compromise grounds.
According to Medinsky, the delegations will return to their respective capitals to further consider all negotiation positions before reconvening for the next round of talks.
Separately, Ukrainian President Petro Poroshenko demanded that his country be admitted to the EU quickly.
"We ask the European Union for Ukraine's immediate accession under a new special procedure," he said.
On Sunday, European Commission President Ursula von der Leyen stated that the union wants the country to join. "They are one of us and we want them in," the official said in an interview.
Existing member countries, who don't always agree with the Commission's views, make the decision to admit new countries to the EU. Ukraine is still not a formal candidate for EU membership.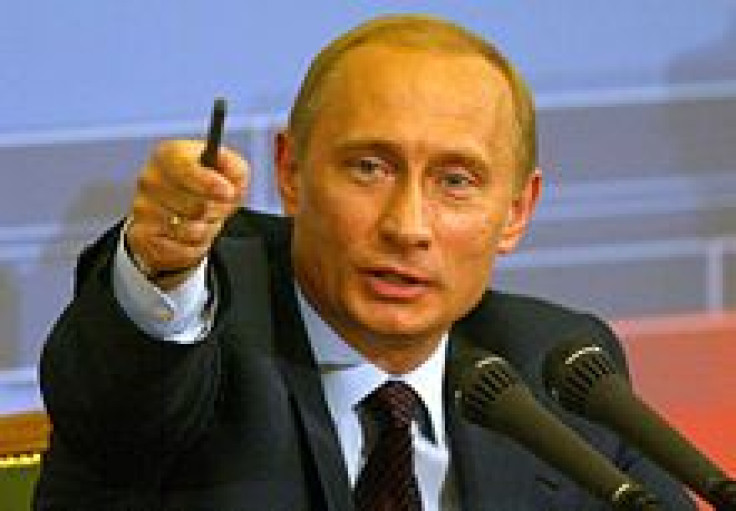 © 2023 Latin Times. All rights reserved. Do not reproduce without permission.