A Russian official running a cultural center in the Central African Republic who has been linked to the infamous Wagner Group was injured on Friday after a bomb was mailed to him by an anonymous sender.
Dimitri Sytyi, who was the head of the local Russian House–the cultural arm of the Russian Foreign Ministry–in Bangui, Central African Republic, received the bomb in the mail before it detonated, severely injuring him and sending him to the hospital, according to Al Jazeera.
Though Sytyi works at the Russian cultural center in the country, Western intelligence has linked him to the "private military contractor" Wagner Group, whose local dealings have attempted to expand the influence of Russia in multiple African countries, including the mineral-rich Central African Republic where Russia has begun to build a strong presence in, the New York Times reported.
The Russian embassy has tightened its security over the alleged "assassination attempt," with the Russian Foreign Ministry calling the attempt against Sytyi's life a "terrorist attack," with Wagner Group leader Yevgeny Prigozhin claiming that France is responsible for the attack. "I have already requested the Russian foreign ministry to initiate the procedure to declare France a state sponsor of terrorism," he said.
Sytyi and Prigozhin have been sanctioned by the United States in 2020 over their roles in promoting instability in Africa.
A state-run agency in Russia has released photographs as well that's reportedly from the crime scene of the bombing, which apparently included a note written in Russian that did not appear to have been damaged by the bombing that said, "This is from all the French. Russians will get out of Africa."
The accusation may come from the fact that the Central African Republic was previously a French colony, and Russia has been using the rising anti-French sentiment in the area to give military aid and cooperation to the more-unstable areas of the country, often committing human rights abuses in the process.
Catherina Colonna, the French foreign minister, has denied the accusation from Russian authorities that they were responsible for the bombing, calling it "a good example of Russian propaganda."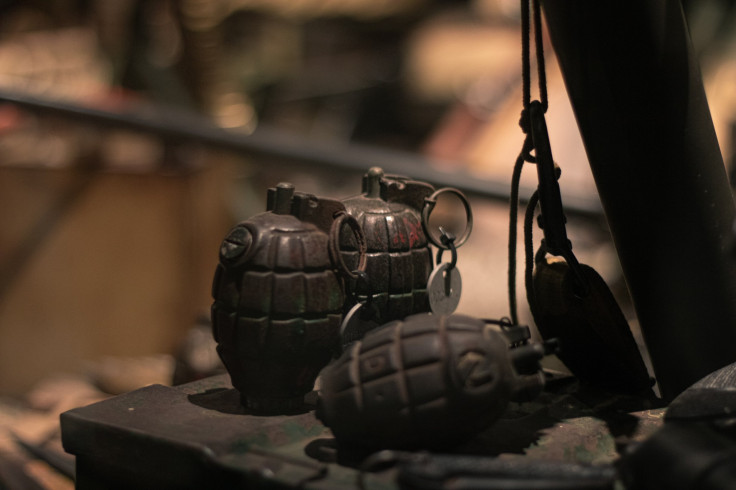 © 2023 Latin Times. All rights reserved. Do not reproduce without permission.