The leader of the notorious Wagner Group, a Russian mercenary group currently working in the Russia-Ukraine war, on Tuesday praised the death of a former fighter of the group who had surrendered to the Ukrainians, which had become a viral video on social media.
Yevgeny Prigozhin, on his Telegram channel, had praised the death of Yevgeny Nuzhin, a former fighter of the Wagner Group who had surrendered to the Ukrainians and had revealed some of the operating protocols of the group to the media, according to CNN.
The viral video of Nuzhin's death showed him recounting what had happened and the date of his capture from unknown forces before his face is slammed with a sledgehammer and he is reportedly killed.
In the text Telegram statement, Prigozhin had called Nuzhin "a traitor," and praised the viral video, calling it "an excellent director's work."
"It seems to me that this film is called 'The dog receives the dog's death,'" he said in a statement.
Nuzhin is well-known for having revealed how the Wagner Group operates in Russia, including how they promise prisoners freedom or a reduced sentence in exchange for working in the mercenary group. He himself had spent more than two decades in prison for murder, and was due to be released in 2027 when he was recruited by the Wagner Group.
The Wagner Group was originally founded in 2014 to fight in Ukraine, and has expanded its operations to Africa, Latin America, and the Middle East. The group has been accused by several human rights groups of, among other things, torturing soldiers and defectors in various countries.
Prigozhin, the leader of the group, is a close Vladimir Putin confidant who is known for having catered many events for the Kremlin.
Despite his praise of Nuzhin's death on the Telegram channel, Prigozhin, however, has denied that his mercenary group had captured and killed Nuzhin, saying that the abduction and capture of people was more of a "practice of U.S. intelligence services," the Moscow Times reported.
"Wagner employees are distinguished by their exemplary discipline and strict adherence to international standards and globally accepted rules of social behavior," Prigozhin claimed.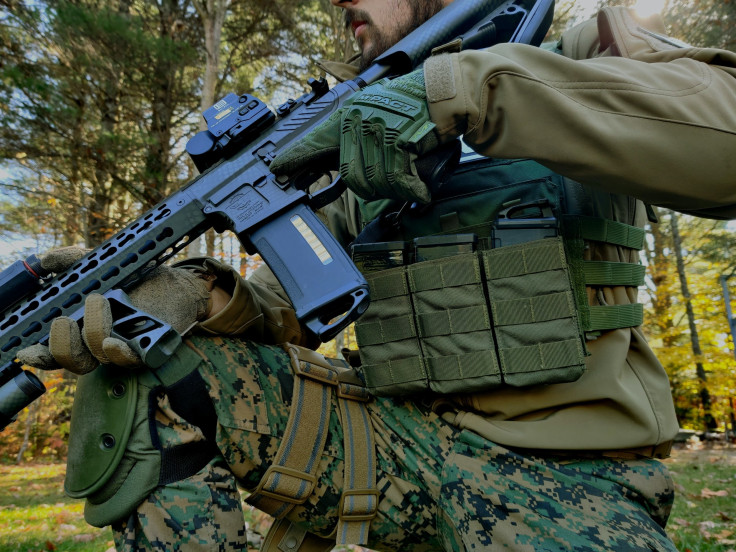 © 2023 Latin Times. All rights reserved. Do not reproduce without permission.