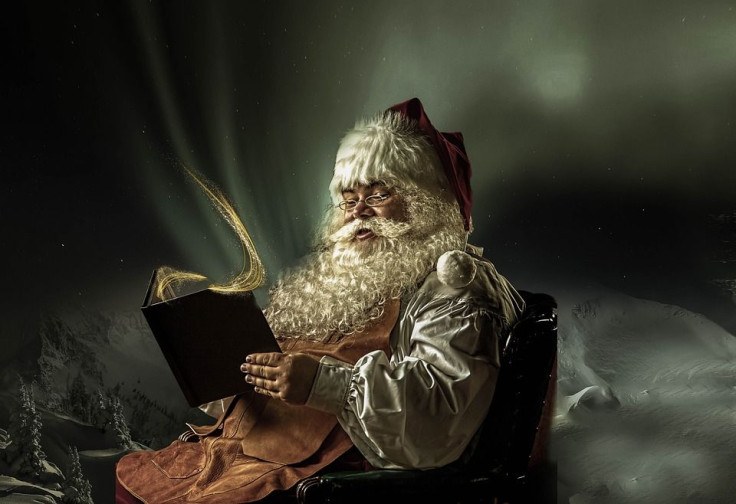 Everyone knows Santa Claus as the jolly old chap in a red suit from the North Pole who hangs out with a gang of reindeer and likes to slide down chimneys to eat cookies and milk. The Santa Claus we know today was not the same-looking man he was when he was first introduced to the world. Get to know the story behind the man and the magic he has brought to the Christmas season.
The Origins of Santa Claus
Santa Claus is the traditional figure and patron of the Christmas season in most countries around the world. His image was originally taken from traditions that were associated with Saint Nicholas, a 4th-century Christian saint. In most European countries, Santa Claus or Saint Nick is better known as Father Christmas. He is also called Nicholas of Bari or Nicholas Myra. In many countries, children receive gifts on his feast day. He is one of the patron saints of children and of sailors. Saint Nicholas customarily comes with the tradition of giving gifts and sweets to children on his feast day which falls on Dec. 6.
In 1836, cartoonist Thomas Nast of Harper's Weekly drew and published images of his depiction of Santa Claus. His rendition owed much to the description from the 1823 classic poem "A Visit from St. Nicholas" ("Twas the Night Before Christmas") by Clement Clark Moore. He was painted as a joyful, plump, toy-bearing chap that Americans have grown to know.
As decades rolled by, Coca-Cola company created holiday advertisements in 1931 and with the talents of illustrator Haddon Sundblum, the portly white-bearded jolly old fella in a red suit, a red cap and black boots was born.
Santa facts you may have never heard
Santa's many faces: Santa was imagined in many different ways. Prior to Coca-Cola's released version of him in 1931, Saint Nick was pictured as a tall gaunt man, often associated as a spooky-looking gangly old elf. He wore a bishops robe and Norse huntsman's animal skin. The fact is, Thomas Nast drew Santa as a small elf-like figure who had deep support for the Union. Over the years, Nast started to change the color of Santa's winter coat from tan to red.
The Coca-Cola Santa: Coca-Cola launched its Christmas ad campaign in the 1920s. It made use of magazines such as The Saturday Evening Post to publish the first Santa ads with its soda product. However, Santa ads then had a rather mean-looking face. It was in 1930 when artist Fred Mizen painted a new version of Santa drinking a glass of Coke in the middle of a busy department store. The ad featured the world's largest soda fountain located in the Famous Barr Co. department store in St. Louis, Missouri.
The Re-birth of Santa Claus: Mizen's version of Santa Claus became a popular feature in magazines. Upon seeing the appeal of Santa to people, Archie Lee of D'Arcy Advertising Agency prompted a campaign to create a new image of Santa Claus. Lee wanted to make the new Santa appear more wholesome, but realistic and symbolic.
Coca-cola commissioned illustrator Haddon Sundblom to develop and reimagine Santa Claus. The Michigan-born artist turned to Clement Clark Moore's poem where the poet spoke of St. Nick as a warm, friendly, pleasant and plump old fellow. Between 1931 to 1964, Coca-Cola developed an entire image of Santa as someone who reads letters while enjoying a bottle of Coke, or delivering and playing with toys and children who stayed up late waiting for him.
Sundblomb's oil paintings of Santa were all created and adapted for the soda company's advertising. It was seen everywhere in magazines, store displays, billboards and calendars. These Coke campaign merchandise became popular collectibles. Sundblom's Santa paintings are now some of the most prized pieces of Coca-Cola that have gone on exhibit in famous venues and locations around the world. The original paintings are still on display at the World of Coca-Cola in Atlanta, Georgia.
The Santa salesman: When Sundblom started painting the new Santa, he asked his friend Lou Prentiss to stand as a live model. Prentiss was a salesman and when he died, Sundblom stood in his place to become his model image of Santa while looking into a mirror. Any paintings of Santa with children in them were based on Sundblom's neighbors. The dog in his 1964 version of Santa was in reality a gray poodle that belonged to the neighborhood florist.
Santa's new friend: "Sprite Boy" was born in 1942. Coca-Cola introduced this Santa character in its ad campaigns throughout the 1940s and 1950s. Sundblom created Sprite Boy based on the fact that Santa was originally based on an elf fairy character also known as a sprite. In the 1960s, Coca-Cola launched its new beverage Sprite.
Animated Santa: In 2001, Sundblom's artwork of Santa was developed into animation. This ad campaign was created by Academy Award-winning animator Alexandre Petrov who was commissioned to render his artistry to be used in TV commercials.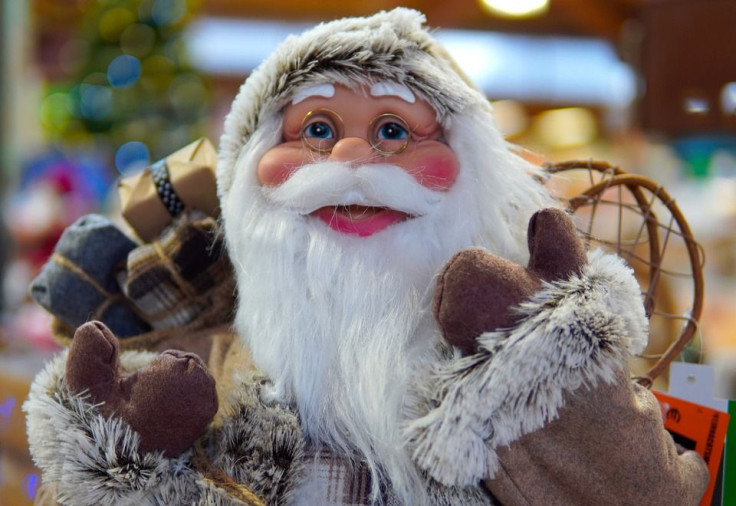 © 2023 Latin Times. All rights reserved. Do not reproduce without permission.