A church organization from Cape Town is offering a hefty reward to anyone who can provide leads to an alleged Manenberg cat killer.
The SA Satanic Church is offering an R10,000 reward to help collar a cat killer after the number of killed felines reportedly spiked to 42 recently. The reward is aside from the one being offered by the Animal Welfare Society of America.
The Animal Welfare Society of America reports that two other cats died as well but were included in the count. The total number dates back to July 15.
"They were bludgeoned to death, allegedly with a brick. Their bodies were found in Renoster Walk Manenberg, which is a notoriously dangerous part of the area," spokesperson Allan Perrins stated.
The development shocked even Reverend Riaan Swiegelaar. He admits being appalled by the sudden turn of events, not to mention the association of the general public on rituals involving animals in Satanism. However, these were all due to misconceptions.
"We as the South African Satanic Church do not condone any abuse or slaughter of animals. This goes against Satanism, as well as Satanic philosophy," the reverend said. "None of our rituals require the slaughter of any living being. The safety and protection of animals are of utmost importance to us, especially as the Satanic philosophy calls for all animals to be held in the highest regard."
The reward offer comes not long after a post-mortem on three cats by the Western Cape Government Veterinary Laboratory confirmed that the animals were brutally killed by a person or group.
CCTV footage was also obtained by the Animal Welfare Society of South Africa, something that could help nab the serial cat killer. They found that a Pitbull Cross and Terrier Cross to prey on cats in the area.
Once the cats are caught, they are tortured, disemboweled and dumped, according to the organization.
The dogs were reportedly vicious and have also bitten people. It was also added that the reason behind the aggression of the dogs is because of the individual handling them.
"We suspect their aggression to be as a direct result of gross neglect by the individual unanimously singled out as their owner who disingenuously denies any involvement in the cat killings and ownership of the dogs this despite the CCTV footage, their scars and fact that we confiscated both dogs from his home that doubles up as a shambolic scrap yard," their statement read.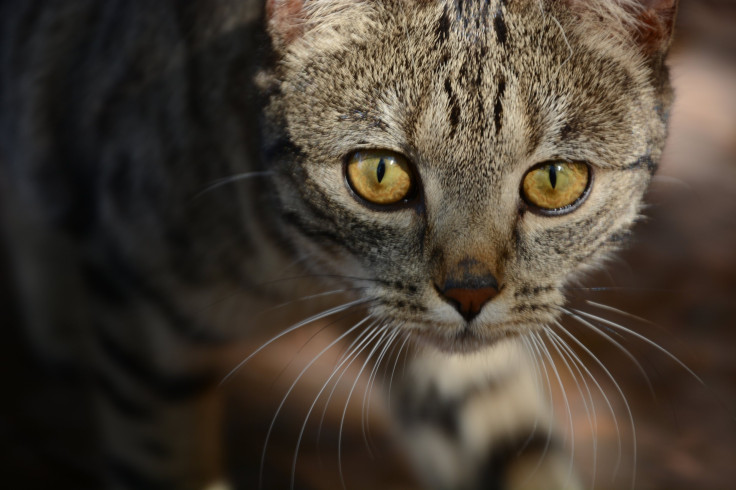 © 2023 Latin Times. All rights reserved. Do not reproduce without permission.