Security guards are tasked to ensure the safety of passengers and not the other way around. Among their duties is to inspect baggage and luggage, some of which go through x-ray checks in terminals or places. Along the way, some are likely to encounter unusual things like sex toys being carried and transported somewhere.
Odd as these things may be, guards are still expected to act professionally and respect the privacy of civilians. This means that all of these should be kept confidential and should not be used for their fame and glory. Unfortunately, this was not the case for a security guard from the Guangzhou-Foshan subway in China.
Last May 7, the unnamed guard came across the luggage of a random female passenger and discovered she had sex toys in it. Among the items seen include a whip, racy lingerie, an anal plug, a dildo, and other assorted electric adult toys.
As standard procedure, he asked the woman who reportedly looked similar to Taiwan celebrity Lin Chi-ling to open her bag so it could be searched, the South China Morning Post reported. It is a standard procedure and no malice seemed to be intended. That was until images of the luggage went viral online.
The images were shared via Weibo with the caption that read: "There are many beautiful women in Guangzhou, but they are not so serious," the guard allegedly said in the chat. "She looked like [Taiwanese celebrity] Lin Chi-ling in her plaid skirt, but she had this in her bag."
The post came under fire when complaints about the post raised concern about privacy. One was concerned about how someone could qualify as a guard and had the right to share the photos on social media.
After coming under fire, the guard apologized and pinned the blame on a friend to whom he sent the photos. He claims that it was his friend who shares the photos without his knowledge.
But from that admission alone, there was already a breach of trust when he shared the photos with his friends. The security guard has since been relieved by Guangzhou Metro for leaking passenger privacy.
"We have zero tolerance of any action leaking passenger privacy," the Guangzhou Metro said in a statement online. "We have now asked our security check unit to investigate, restrict staff behaviour, and conduct legal and professional training to avoid similar incidents from happening again."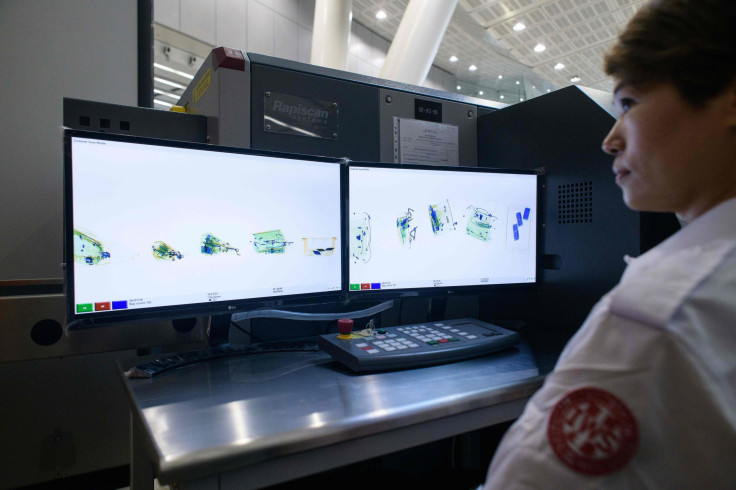 © 2023 Latin Times. All rights reserved. Do not reproduce without permission.