Kim Kardashian might have aced the art of ignoring inane trolls, but she's one hell of a feisty mama when it comes to protecting her kids from negativity online.
The reality star clapped recently back at a hater who questioned daughter North West's art. For the uninitiated, Kardashian West had posted a story on Instagram lauding one of North's recent artwork. She was clearly proud of her "little artist", a volley of users had their doubts pertaining to the authenticity.
Speculations were rife that the artwork bore an uncanny resemblance to the works of Bob Ross.
The "Keeping Up with the Kardashians" star has probably dealt with worse online, she wasn't in the mood to let hearsays dampen her seven-year-old's spirit. She shared the caustic remark on her Instagram story with the username blocked out, as reported on PEOPLE. What followed was a fitting reply to the naysayer. "DON'T PLAY WITH ME WHEN IT COMES TO MY CHILDREN!!!" The star then wrote in a subsequent Instagram story, adding, "My daughter and her best friend have been taking a serious oil painting class where their talents and creativity are being encouraged and nurtured. North worked incredibly hard on her painting with took several weeks to complete. As a proud mom, I wanted to share her work with everyone."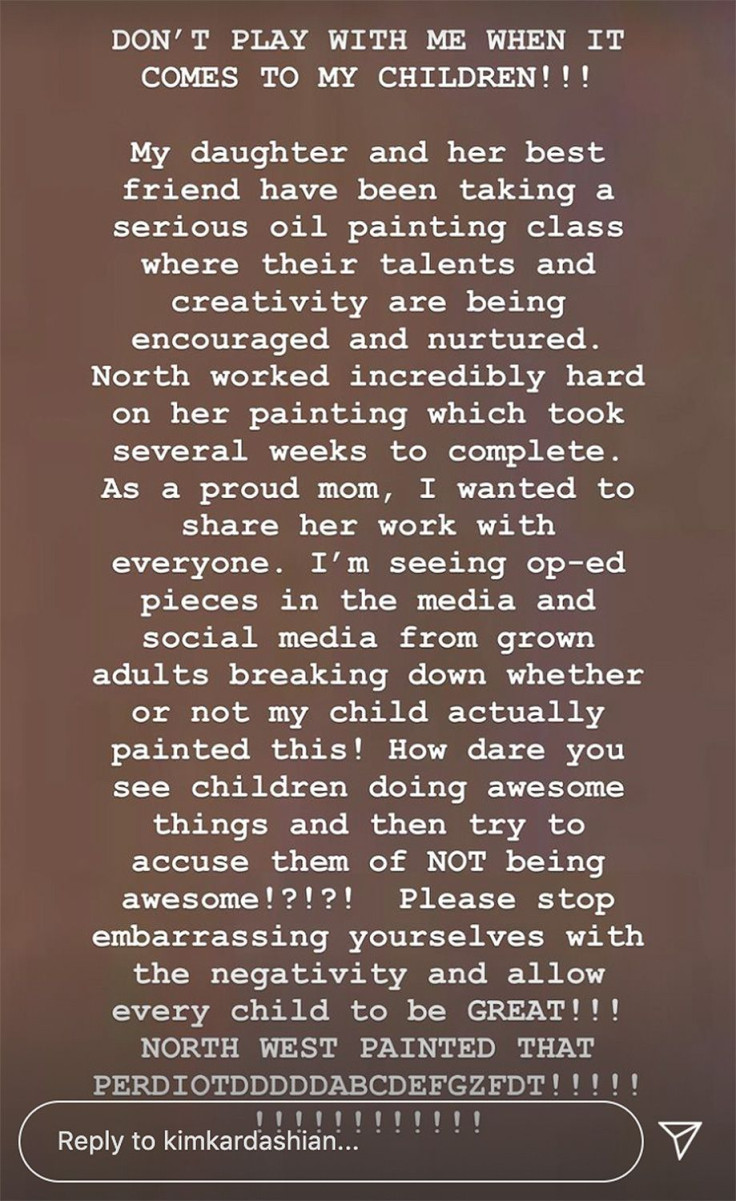 The 40-year-old has been under the scanner for her questionable parenting skills in the past. The reality star was once chided after she posted a picture of North, a couple of years ago, where users noticed the child sporting visibly sleek hair as a result of hairstyling. "Don't straighten her hair too much it'll ruin her curls _," a fan had then advised. "I did that to my hair and ruined it but I'm finally getting my naturally curly hair back," she added.
While the fan DID seem to have a point, Kanye's wife clarified that it wasn't a regular thing. She then responded, "She is allowed twice a year, on her birthday and birthday party! This pic was taken back in June on her bday."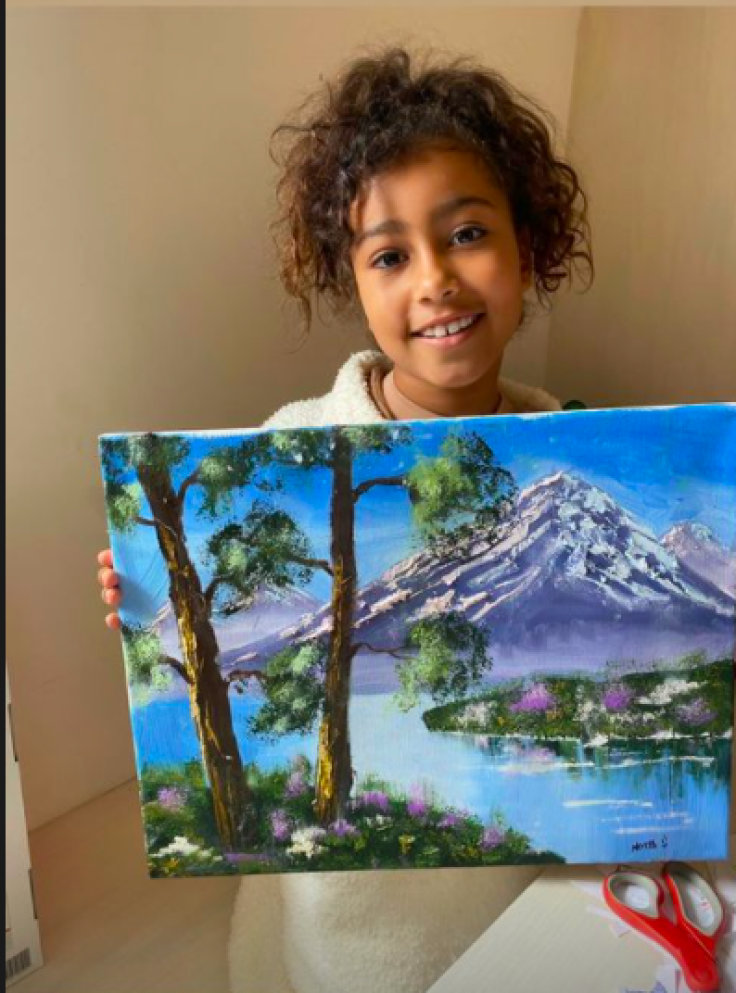 © 2023 Latin Times. All rights reserved. Do not reproduce without permission.