"Only Murders in the Building" star Selena Gomez has taken center stage as she tackles how her social media exit and bipolar disorder diagnosis came as a huge relief. She shared it helped her feel "so present" as she graced the ELLE magazine's first-ever Latinx September issue.
"I felt a huge weight lifted off me when I found out," she said about her mental health condition. "I could take a deep breath and go, 'Okay, that explains so much.'"
Over the years, Gomez, 29, has been vocal about her mental health woes. In an interview with ELLE, the singer confidently shared that she's in a much better place now than she has even been in a long time, according to TooFab.
The "Lose You To Love Me" singer backed down from her social media presence while being the most-followed person on Instagram in 2017. Since then, the actress decided to remove her access from all her social media accounts and let her staff handle it.
She said that while she still makes the call about what will get posted, she no longer sees how people would react and comment on her content anymore.
Furthermore, her deliberate decision to walk away from the distractions in the online world also gave her more time to focus and be at peace in both her personal and professional lives.
"I felt like I was suddenly able to be so present," she explained. "I suddenly had to learn how to be with myself. That was annoying because, in the past, I could spend hours looking at other people's lives."
Now, Gomez shared that her friends get in touch with her by phoning her or visiting her home, calling it the proper way of staying connected and in touch, Kare11 noted.
Sel has also been praised by rising star Olivia Rodrigo, who recently shared Gomez's advice to her while she's enjoying her stay in the spotlight at 18.
"I met Selena, and she was so kind," Rodrigo said. "She talked to me a lot about prioritizing mental health, which I think is really important in this industry. All of us were in the limelight very young and that can be taxing on your psyche and can bring about all these weird issues."
The July Moonhead Productions founder opened up about her bouts with anxiety and depression in April 2020 after revealing her bipolar disorder diagnosis during an episode of Miley Cyrus' Instagram Live show "Bright Minded," according to Teen Vogue.
Earlier this year, the "Look at Her Now" singer rolled out her "Mental Health 101" wellness initiative through her brand Rare Beauty, with an aim to provide empowerment and support to young people dealing with mental health struggles.
Gomez will soon appear in the Hulu comedy series "Only Murders in the Building," which will air on Aug. 31.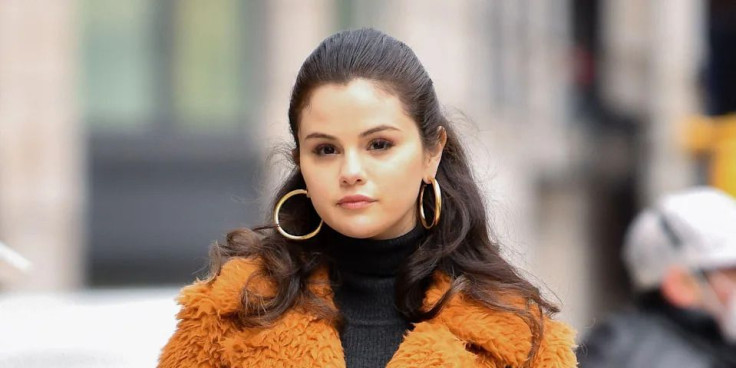 © 2023 Latin Times. All rights reserved. Do not reproduce without permission.