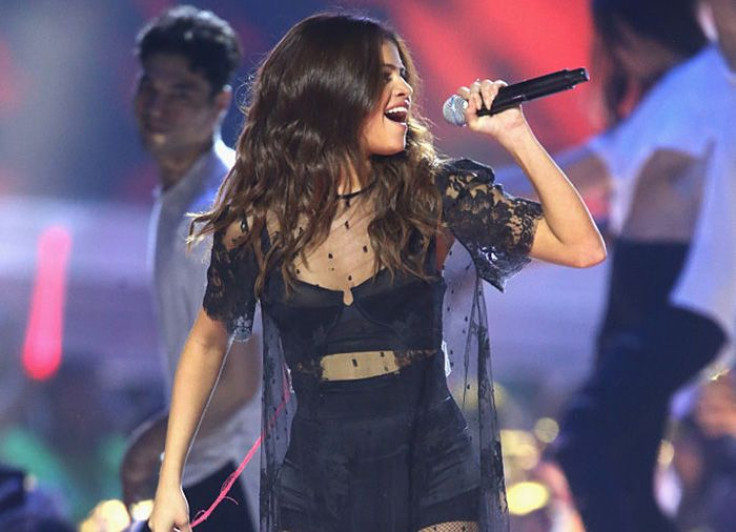 Singer Selena Gomez announced to fans that she is extremely close to releasing her new material #SG2, which marks her second album with Interscope. ""After a few weeks in the studio bus safe to say… we are VERY close to album #2 #SG2," Gomez said via Twitter.
Needless to say, her loyal fans, also known as Selenators, were absolutely thrilled with the announcement and went crazy on social media.
The songstress is busy on her "Revival Tour" at the moment, having an absolute blast and presenting the material, which she has constantly said is the one she is most proud of from her singing career for being her "most personal work yet." "I wanted to do things that I knew were going to be me. I don't want people to look at me as someone who is just this celebrity person," she told Marie Claire mag last month.
Gomez was unable to attend the screening of her latest film "The Fundamentals of Caring," but her co-stars and director had nothing but great things to say about her. Her friend Paul Rudd even said he had no idea how famous the 23-year-old singer was until he started working with her, presumably referring to how down to earth Gomez is.
"I'm so out of touch," Rudd told Variety. "It wasn't until we were filming and I saw thousands of people turning out to try and see her that I realized what a phenomenon she is. To see her deal with that kind of fame, I came away even more impressed with her. She's extraordinary."
Director Rob Burnett also said she is a big talent who is only at the beginning, and congratulated Gomez on her great acting skills.
The film, which stars Gomez, Rudd and Craig Roberts, debuted on Netflix last June 24 and will be available until further notice from the streaming service.
© 2023 Latin Times. All rights reserved. Do not reproduce without permission.