Former Disney child star Selena Gomez is serving us fiercer looks for the new year as she ditched her shaggy, caramel-flecked waves for a sleek brunette bob wearing a chic black Louis Vuitton dress for the "Hotel Transylvania: Transformania" press day.
In her post on Instagram, the actress turned makeup mogul, 29, was clad in the bow-adorned plunge outfit, finishing the look with hoop earrings and makeup using her own cosmetics product, according to Elle. The artist behind her look is Hung Vanngo.
She would caption the photo, which has since garnered more than three million likes, with, "Press day for @hotelt. Who's going to watch January 14 on @amazonprimevideo?"
Known to many fans, Gomez refrains from scrolling on social media way too often and has, in fact, repeatedly shed light on how her exposure on the Internet, especially Instagram, turned into a nightmare.
Recalling her unhealthy and dangerous relationship with the social app, Selena opted to touch on her issues with depression and anxiety after struggling to accept her flaws.
"At one point, Instagram became my whole world, and it was really dangerous," she bared. "In my early 20s, I felt like I wasn't pretty enough. There was a whole period in my life when I thought I needed makeup and never wanted to be seen without it," the "Lose You to Love Me" singer explained.
Eventually, the singer realized she could turn things around and use the popular social media app as a vehicle to give other people a voice on the platform as per Billboard.
"I didn't want to post anything on social media because I realized that I was in a situation where I was extremely blessed. What could I possibly post or say? Then I had the idea of inviting multiple people to be on my Instagram to tell their stories."
As she turns 30 this year, the "Lose You To Love Me" songstress admitted she's not afraid of getting older, noting she actually loves growing up because it made her wiser with her decisions.
"The older I got, the more I evolved and realized that I needed to take control of what I was feeling. I wanted to be able to look in the mirror and feel confident to be who I am. Taking a break from social media was the best decision that I've ever made for my mental health," she mused.
Indeed, she's taking more control of her personal space after recently getting another body art. Page Six noted that the Rare Beauty founder has gotten "multiple" tattoos with "people who've left a significant mark on [her] life," including long-time best friend Julia Michaels and her mom, Mandy Teefey.
This time around, her trip to the ink shop is in collaboration with one of her best gal pals, Cara Delevingne, who agreed to get the same watercolor design, a rosebud.
"She calls me Rosebud, so it's a nickname. And I've always wanted a rose and now I got one, and I love it," Gomez said of Cara and their matching tattoos.
Selena and the British beauty will film their first acting project together in season two of "Only Murders in the Building."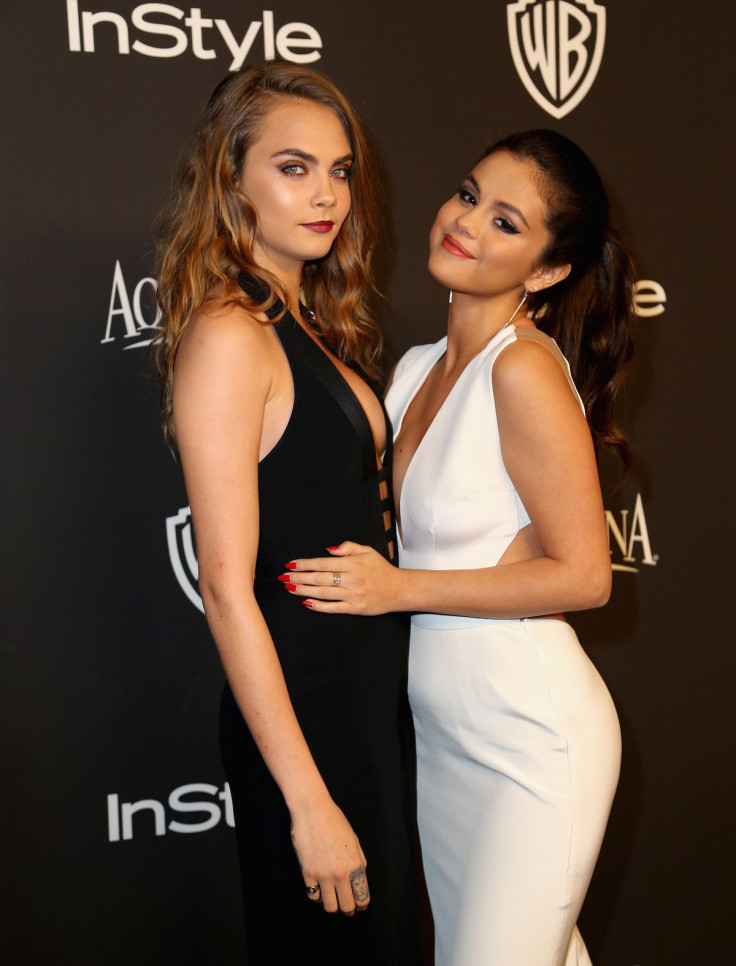 © 2023 Latin Times. All rights reserved. Do not reproduce without permission.