A self-radicalized Seattle man may face up to 20 years behind bars after he was seized by police before he could board a flight to Egypt and attend an ISIS training camp in the Sinai desert Friday last week, the U.S. Justice Department announced on Tuesday.
Seattle's United States District Court has heard on Tuesday that Elvin Hunter Bgorn Williams, 20, has been charged with providing material support to a designated foreign terrorist organization following a tedious investigation into his efforts to join ISIS, reported Seattle Times.
Williams was arrested by the FBI Seattle Joint Terrorism Task Force at the departure gate of the Seattle-Tacoma International Airport around 1:30 p.m. just before the Memorial Day Weekend. He was attempting to board a flight to Cairo, Egypt via Amsterdam to attend an alleged ISIS training camp, according to the 36-page complaint filed against him.
He agreed to speak with agents of the Federal Bureau of Investigation, during which he allegedly declared that he intended to become an "executioner" or a "machine-gunner" for ISIS.
"It doesn't matter what you guys do to me. I get rewarded for it," Williams reportedly told authorities. "I want to die. We love our deaths more than you love your lives."
Abass Golfrey, Assistant Special Agent in charge with FBI Seattle, said that Williams first hit police radar in 2017. The accused's then school administrators reported him for justifying the 22 lives lost to the deadly ISIS suicide bombing attack at an Ariana Grande concert in Manchester. He'd been asking for help to get in touch with ISIS officials as well.
Golfrey noted that since the 2017 incident, Williams became more extreme after he self-radicalized and converted to Islam.
In 2019, a Seattle mosque attempted to de-radicalize Williams, providing him mentorship and assisting him with a place to live, food, and tuition for a semester of college, CNN reported.
"But along the line, he reverted to his old radicalized ways. We think most of it was as a result of watching those ISIS propaganda videos," Golfrey said. "So it's like somebody sitting right next to them, telling them 'kill, kill, kill.'"
Elders at the mosque proceeded to report Williams to the FBI in November 2020 after the ISIS fanatic was caught still engaging in online chats with other radical-minded persons. They also reached out to Williams' mother the same month because they feared Williams would become "a terrorist and do an attack one day," the complaint said.
Authorities began to monitor Williams' activities and became aware of his plans to travel to the Middle East to ultimately join ISIS. Federal investigators noted that Williams swore an oath to the organization in November 2020 where he "became consumed with activities to join the cause overseas."
In his messages with the supposed ISIS recruiters, Williams expressed excitement in participating in terror attacks and executions and ultimately becoming a martyr upon his death.
According to the ABC, Williams also reportedly told his associates that if he could not travel overseas, he would commit an attack on U.S. soil on behalf of ISIS to show his loyalty to the creeds of the Sunni jihadist group.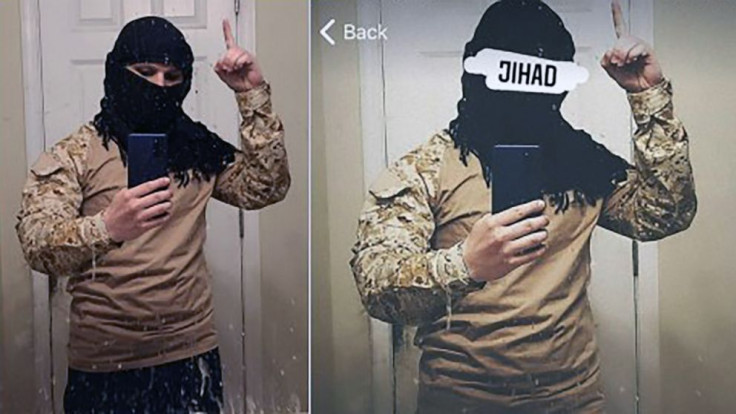 © 2023 Latin Times. All rights reserved. Do not reproduce without permission.