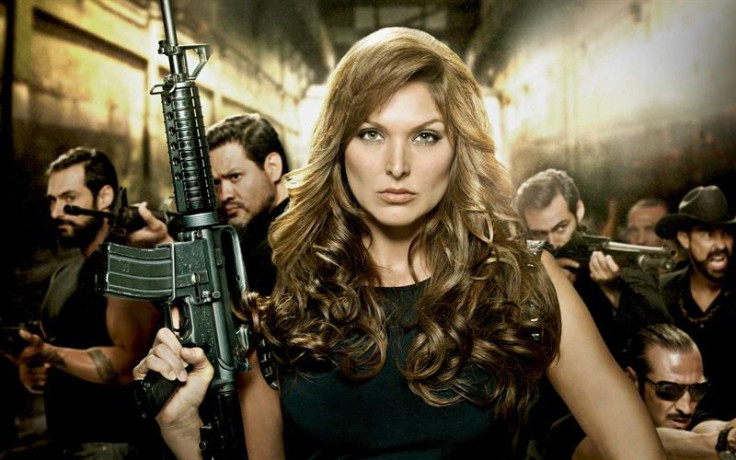 Blanca Soto stars as "Señora Acero" nightly on Telemundo. The action-packed "super" series scored a second season after an impressive first season debut. It seems that the originality has worn off as critics and fans seem to not be as interested in this character, compared to Aurelio Casillas on "El Señor De Los Cielos." The latter is already working on Season 4, which is set to premiere some time in 2016. Reports have surfaced that say Soto is not interested in continuing with this project past the current installment, which has forced producers to think about the future of this franchise.
First, Soto has lacked the necessary actoral strength this character needs. We have always thought that she was miscast as the leading lady for this role. Kate del Castillo has done great with strong women like on "La Reina Del Sur" and "Dueños Del Paraíso." She is an actress that is not afraid to get dirty and get in on the action in the name of her job. With Blanca we don't get that same notion, we feel she is out of her element as she conveys a distinct type of woman. We can argue that she is an actress and backed up by some of the best directors in the telenovela world, but they can only do so much. Roberto Stopello, the writer of the series, did wonders with the script during Season 1, but it seems the creativity wore off for the follow-up.
Secondly, maybe Blanca is thinking about her future and doesn't just want to be seen as "Señora Acero." Look at what "El Señor" is doing with Rafael Amaya. Can we honestly see him as something other than Aurelio Casillas? Even when he's at award shows, we wan't him to do the Casillas accent and we get a kick out of thinking he acts just like his character on tv. Blanca might not want to be seen the same way and would like to explore other characters in her future to continue growing as an actress. Only Telemundo has the final word on wether this franchise continues or of this will be the end. Would you like a "Señora Acero" Season 3?
© 2023 Latin Times. All rights reserved. Do not reproduce without permission.