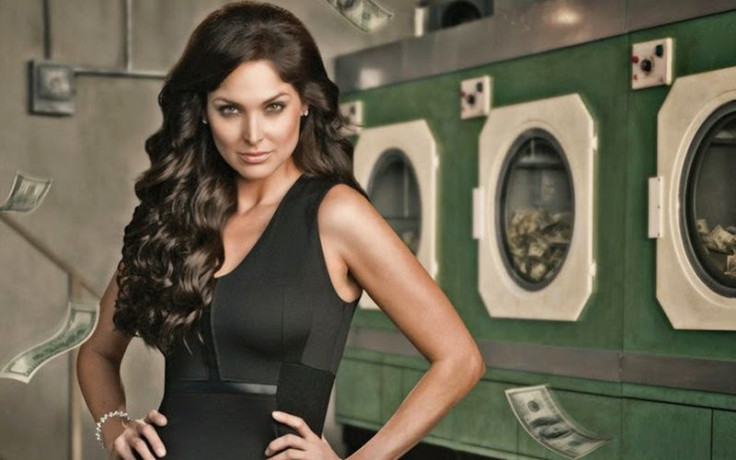 "Señora Acero" is Telemundo's brand new telenovela starring Blanca Soto. Episode 1 has an operative order from the President of México to capture Sara Aguilar Bermúdez (Blanca Soto). Eventually the federals catch up to her and arrest her, she is surprised that a man arresting her was already someone in her life maybe acting as another person? It is unclear, but we then go back in time to Tijuana, Baja California to the wedding of Sara. Aurelio Casillas (Rafael Amaya) drops in and surprises guests bringing in "Los Tucanes De Tijuana" to play at the party. While the ceremony is taking place, there is an operative going on outside with armed, masked men in black outfits coming close and ready to attack. The crossfire starts as a rain of bullets puts a dent at the wedding and guests start dying left and right.
Vicente Acero (Damián Alcazar), Sara's man to be, receives a gunshot that leaves him on the floor. Inside the house Junio Acero (Arturo Barba) and Mariana Acero (Rossana San Juan) talk about the plan and how it had failed. As they capture and take away Sara, Vicente tries to shoot the masked man coming out of an SUV but he is too slow and receives another gunshot. Inside the vehicle the man reveals his identity and it is Gabriel "Muñeco Cruz" (Arap Bethke). When they get to their destination, Sara is handcuffed to a bed and Gabriel is going to rape her. Sara remembers years before when Gabriel tried to have his way with her. He was stopped as Vicente came in and saved her. Vicente told the prisoners that Gabriel raped women and there he was raped by the other inmates.
Sara begs not to be raped because she is pregnant. Gabriel goes for a video camera to tape the scene. Sara is able to get off the bed and kick Gabriel off of her. She stabs her heel on his shoulder and tries to run away. Sara finds a horse outside and is able to escape. Sara falls off the horse and loses consciousness. When she wakes up again she notices she is full of blood, possible having lost her child. Vicente finds Gabriel's place and see's when Gabriel brings her back to finish her. Sara and Vicente are reunited. Gabriel flees. Berta (Luciana Silveyra) doesn't forgive Sara for taking her man (Vicente), but she tells her sister that he was never her's because she never loved him. Vicente is captured and tortured. Sara goes after him and is present when they shoot him. Sara goes crazy, grabs an ax and chops off the killers hands.
© 2023 Latin Times. All rights reserved. Do not reproduce without permission.