Sex-cult "slave master" Allison Mack may spend the next 40 years in jail over her indictment on sex trafficking and conspiracy to commit forced labor charges in 2018 following her affiliation with perverted NXIVM leader Keith Raniere.
Mack, 38, is slated to receive her sentencing from New York judge Nicholas G. Garaufis on June 30 at 11 a.m., more than two years after copping to racketeering and racketeering conspiracy raps, including acts of extortion and forced labor.
Each charge carries a prison sentence of up to 20 years and could land her up to 40 years behind bars, Page Six noted.
The former "Smallville'' TV actress was seized by the FBI in April 2018 on charges of sex trafficking, sex trafficking conspiracy, and forced labor conspiracy.
Mack allegedly deliberately recruited women to join the NXIVM cult, which posed as a women's self-help group. She would then reportedly blackmail the women to force them to engage in sexual activity with Raniere against their will.
Prosecutors asserted that the membership involved branding victims with Raniere's initials, psychological manipulation, and coercion of the female members. Defense attorneys in 2019 have argued that any relationship between Raniere and the alleged victims was consensual.
Mack reportedly cashed in on running the rig and was second-in-command of NXIVM after Raniere, Variety reported.
Following her arrest in 2018, Mack was released on a $5 million bond and held under house arrest. She later pleaded guilty to racketeering conspiracy and racketeering charges in April 2019.
"I believed Keith Raniere's intentions were to help people, and I was wrong," Mack told a Brooklyn court in 2019.
The "slave master" was initially scheduled for sentencing in September 2019 but was delayed at a later date to offer enough time for pre-sentencing probes.
A year later, in October 2020, Raniere was slapped with a sentencing of 120 years behind bars on charges of sex trafficking, forced labor conspiracy, as well as racketeering, according to News10.
About two months before the cult leader's sentencing, Mack, Raniere, and the NXIVM cult became subjects of the HBO feature-length docu-series titled "The Vow," which paints a picture of the deceitful organization, its abhorrent operations, and charges against its leaders before the federal court.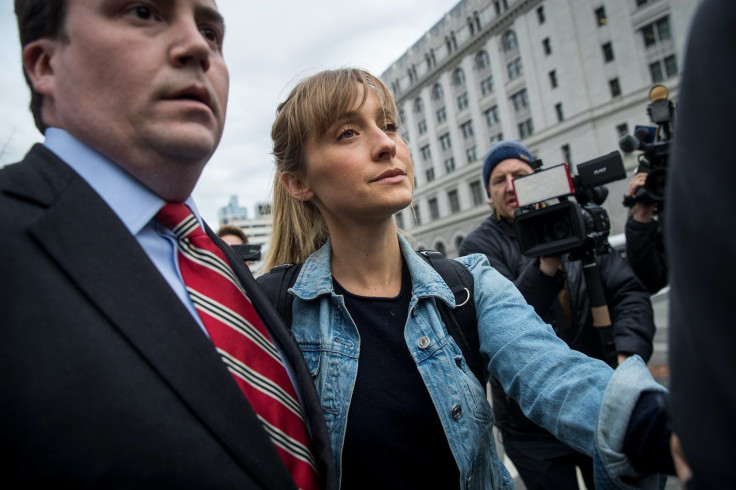 © 2023 Latin Times. All rights reserved. Do not reproduce without permission.