Amid a bitter custody battle, singer Shakira is said to have made her fury clear after her former partner Gerard Pique included their nine-year-old son in a live stream.
Recently, the footballer participated in a live broadcast on Twitch with his son Milan, who sat next to him, reported Daily Mail. Pique was taking part in the live stream to launch Kings League, which is his new eSports project. He reportedly told viewers of the broadcast that his son had asked to be involved at the last moment.
Fans were happy about Milan's confidence in front of the camera, but Shakira has slammed the move. The singer was reportedly "furious" that Milan was included in the live stream without her permission. She wrote a letter to various media outlets in Spain. She said that she had "not given my consent to this." She also criticized the decision to allow the boy to join the broadcast which included the footballer discussing topics that were inappropriate for children.
According to Marca, the letter from the singer's office said that she "in no case gave her prior consent nor was she consulted about the participation of her son Milan in the broadcast of an event by Gerard Piqué's company, in a discussion of adult content."
Daily Times reported that it seems like Pique will have to resolve this issue with his ex and prevent his kids from appearing again in his social media activities.
Shakira and Pique announced their separation in June last year after being together for 11 years. Last month they reportedly had come to a suitable arrangement for their children Milan, nine, and Sasha, seven, after a 12-hour discussion. They reportedly formally signed the agreement in Barcelona. They entered and exited the court separately, with their legal teams.
Pique, who retired from football last month, is said to have given his blessing to Shakira's move to Miami in the New Year. He is said to have done so to avoid a lengthy legal battle. Pique will be able to spend 10 days a month with his sons as part of his custody agreement with Shakira. He will also get to spend holidays with them. Shakira's wish to move to Miami is understood to have been the principal sticking point in the former couple's previous failure to strike an out-of-court settlement.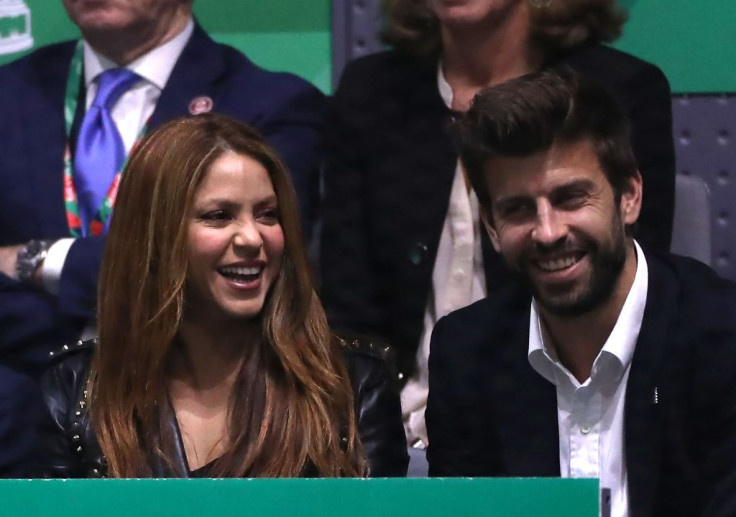 © 2023 Latin Times. All rights reserved. Do not reproduce without permission.