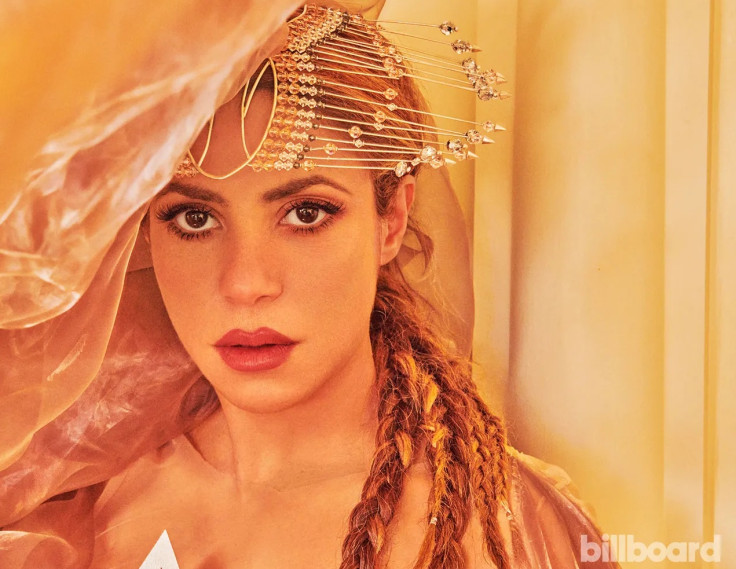 Woman of the Year recipient, Shakira, will be the cover of the 2023 Billboard Latin issue. Her achievements made throughout this phenomenal year are celebrated with a cover story and a photoshoot taken at the Casa Casuarina – also known as the Gianni Versace Mansion – in Miami.
This has proven to be a chapter filled with highs-and-lows for the "Hips Don't Lie" singer. She made a grand return to the music industry once the reveal of her separation from the former professional soccer player, Gerard Piqué, came into light.
According to Billboard, Shakira stated "Well, the thing is, I was dedicated to him. To the family, to him. It was very difficult for me to attend to my professional career while in Barcelona. It was complicated logistically to get a collaborator there. I had to wait for agendas to coincide or for someone to deign to come. I couldn't leave my children and just go somewhere to make music outside my house. It was hard to maintain the rhythm. Sometimes I had ideas I couldn't lock down."
In January, the iconic line "Las mujeres ya no lloran, las mujeres facturan" ("Women don't cry, women cash in") was born. The Colombian singer escalated the charts with her first single of the year alongside Bizarrap, "Bzrp Music Sessions, Vol. 53" that thrived on the charts for 15 weeks.
She then released her second single with Karol G called "TQG" that took over the charts for 20 weeks. Shakira expressed in an interview with Billboard, " I think it really was a special experience to be able to share something with another fellow female Colombian artist and write and produce and make something that in a way represented the way that we were feeling at the time. This was a very personal song I think, and we had this common denominator that brought us together. So.. yea the rest is history." These jaw-dropping diss tracks have become anthems for fans all around the world.
Later on in the year, "Acróstico" a heartwarming single that Shakira released alongside her two sons Milán – this was his first musical debut – and Sasha, was being played everywhere.
Although Shakira has had an active year, she makes sure to dedicate her free time to her children. As stated in the interview with Billboard, "Dramatically. Aside from the fact that it's been a drama, the time I have with my children, [I] really spend it with them. For example, this summer, the time they spent with me, I devoted entirely to them. I didn't work, and they didn't go to camp. They went to Camp Shakira. If I can only have them half the time, I'm going to make the most out of my half."
The reign did not stop there though, after she was declared Woman of the Year at the Billboard's Woman in Latin Music Awards her success progressed. At the MTV's Video Music Awards, she gave the world a dazzling 10 minute performance of her greatest hits.
She took home awards such as the Michael Jackson Video Vanguard, Artist of the Year, and Best Latin Video at the MTV's Video Music Awards. In addition, she shared a special moment on stage with La Bichota, Karol G, as they received their award for "TQG" as the Best Collaboration. Karol happily remarked, "If collaborating with the legendary Shakira had been impressive, having an award with her is something else from another planet."
La Barranquillera recently shined once again as she inaugurated her school, Pies Descalzos. The new educational facility in Barranquilla, Colombia, represents her steadfast dedication to educating the young generation.
Ever since she skyrocketed through the charts and became a global sensation at the age of 18 when she released "Donde estas Corazón?" from her album Pies Descalzos she has become an inspiration to many. Her unique voice, belly-dancing moves, and native Colombian sounds in her music captured the true essence of music.
The continuance of the outstanding year for Shakira will carry on at Billboard's Latin Music Week where she will be speaking on her legacy and taking part in a panel discussion.
"Whenever, Wherever" she goes she continues to represent her latin roots and make an impact on Latin music.
© 2023 Latin Times. All rights reserved. Do not reproduce without permission.