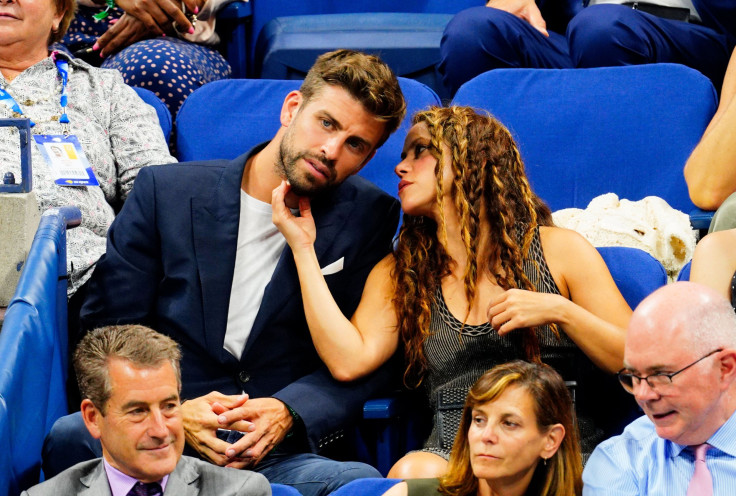 After aiming digs at her ex-partner Gerard Pique and his new girlfriend Clara Chia Marti in "Shakira: Bzrp Music Sessions, Vol. 53," singer Shakira is back with another track.
Her new release, "TQG," was dropped last week along with Karol G.
Fox News reported that Shakira addressed her feelings toward Pique through lyrics in the fiery new song.
After being together for 12 years, she admitted that she was "hurt" by his new relationship with Marti.
"TQG," which is sung in Spanish, appears to be a breakup song that takes aim at her former partner.
Shakira sings that seeing "you with someone new hurt me, but I'm ready to move on."
According to MARCA, there were seven messages that Shakira was sending to Pique through her new song.
The first message is that what they had, she forgot. Karol G seems to begin attacking her former partner Anuel AA, with whom she split up in March 2022. Then Shakira's turn comes, and she gets off to a strong start by singing that she is already on her own, "what we lived is forgotten and that's what has offended you."
The second message is that her former lover wants to come back. She sings that now her ex-lover wants to come back, you can tell, "wait for me there, as if I'm an idiot."
The third message is that errors she doesn't repeat. She implied that Pique would have hinted that he wanted to go back to her. However, she stresses that she won't "repeat the same error."
Her next message is that she is better and harder. She sings that after he left, she "got triple M: better, harder, more level."
Her fifth message is 'like.' One of the most striking phrases comes when Shakira speculates that Pique would have tried to show rapprochement. She sings that her former partner wants to come back, she already guessed it when he "liked a picture of me."
Her sixth message is remembering "Monotonia," which is her last year's hit song.
Her final message is that she doesn't compete for men. She asks her former partner to "tell your new baby that I don't compete for men."
© 2023 Latin Times. All rights reserved. Do not reproduce without permission.