Camila Cabello and Shawn Mendes were seen on a lunch date on Monday. And Fans of both stars gushed on the prospect of the two dating, taking to social media to express their delight.
Dating rumors between the two hit singers started as early as 2015, after their collaboration on Mendes' 2015 lead single "I Know What You Did Last Summer." Through the past four years, fans have been hoping that the former Fifth Harmony member and the "Treat You Better" artist would get together, be it as a couple or as collaborators.
Fans got excited in January 2018 when the two singers were spotted sharing a booth in a pizza parlor in New York. They were even reported to have been holding hands, causing a bit of an uproar as Mendes was known to have been dating Hailey Baldwin at that time.
Theories of the Mendes–Cabello relationship sparked again after Mendes' "If I Can't Have You" music video was released early in May this year. Although a debate over whether this song was for Baldwin or Cabello surfaced, the Mendes Army was quick to cement Cabello for the song's muse. "I don't think you guys have to guess anything about me at this point. You know EVERYTHING," said Mendes, further giving credence to the army's guesses.
Last Monday, a photo of Cabello and Mendes on a lunch date circulated on the Twitter fan account of the 20-year-old Canadian songwriter, and fans' reactions flooded by the hundreds. "MY HEART IS POUNDING. I LIVE THEM SO MUCK IM GONNA CRYYTYYYYY," a fan reportedly posted on the social media platform.
Aside from the Mendes Army's relationship hopes, even more fans are praying for another collaboration between the two artists. "WHAT IF SHAWN AND CAMILA ARE TALKING ABOUT COLLABORATING," says a Mendes fan over at Twitter.
Despite the singer shutting down the collaboration rumors back in September 2018, fans hope that the news of the two meeting again are signs of a confirmation of their prayers. As of writing, neither Mendes nor Cabello has commented on whether or not there will be any collaboration happening soon.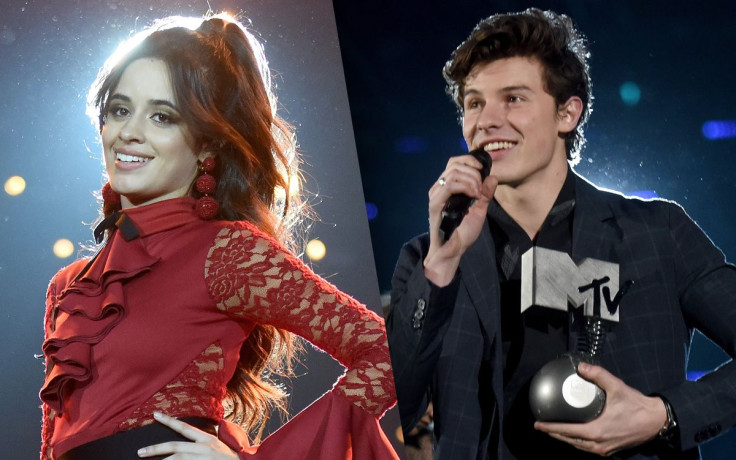 © 2023 Latin Times. All rights reserved. Do not reproduce without permission.