Police in Madrid arrested two men in connection with the fatal poisoning of an American tycoon and former CEO of a Spanish shipyard, whose corpse was found at the top-end Westin Palace Hotel in central Madrid in October.
According to hotel surveillance footage, the victim, New Jersey-born José Rosado, had returned to his hotel room with "two or three" men on the night of Oct. 29, the New York Post reported.
When his partner of nearly 13 years, who was in Miami at the time, could not get in touch with him, hotel workers at the former palace were contacted to check on Rosado.
Staff would then stumble upon the gruesome discovery of his dead body after they forcefully opened his room when knocks went unanswered.
Authorities found no apparent sign of violence or suffocation and initially told local media that the man had died of natural causes.
Police would still rule out foul play even after test results saw fatal doses of psychotropic substances and alcohol in his system. It was only until it became apparent that the tycoon was robbed that investigators began suspecting he might have been poisoned, according to the Daily Beast.
Following a lengthy probe, police remanded into custody a 39-year-old Romanian with nine previous arrests and a 29-year-old Moroccan man with 17 arrests for what police described as "similar events," on Monday.
They have been charged with homicide, robbery with violence, and fraud after police traced the suspects by DNA left at the scene.
According to the Madrid homicide squad, the pair reportedly went shopping with the dead American's credit card after allegedly killing him.
During their arrest, the suspects had a combined €2,500 ($2,824.81) in cash. They also secured new mobile phones, other computer equipment, jewelry, and documents that may have been stolen or used for fraudulent activities.
The victim met the suspects at a party on Oct. 29 and invited them back to his room for sex, police added, noting the men most likely lured the unsuspecting businessman by drugging him before stealing from him.
In 2020, Rosado became the CEO of Spain's largest private shipbuilding company Hijos de J. Barreras but would leave his post shortly in 2021. The company reportedly generates roughly $29.48 million in revenue per year, the Daily Mail noted.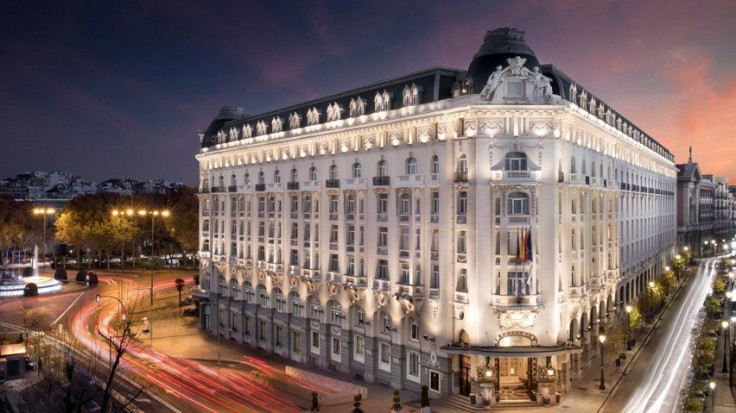 © 2023 Latin Times. All rights reserved. Do not reproduce without permission.