In a heart-wrenching video, a young man is seen pleading to the police to not take away his mother's oxygen cylinder. The cylinder was allegedly taken away for a "VIP".
The incident happened at the Upadhyay Hospital in the city of Agra, India. The young man's mother died hours later.
"My mother will die if you take away her oxygen cylinder," the man wearing a PPE kit is seen in the video pleading to the Uttar Pradesh police.
The video went viral after Times of India journalist Deepak Lavania, posted it on her Twitter account.
22-year-old Anmol Goyal falls on his knees while pleading to the police to save his mother's life. As Goyal pleads, an oxygen cylinder is seen being carried into a vehicle.
His mother, Usha died two hours later, on April 27. She was 53 years old.
"The only thing that the doctor said would help her – an oxygen cylinder – was taken away from us," Anmol told The Wire.
"When I asked the ward boys why they were taking away our oxygen cylinder, they told me that they want to save somebody's life. Who is that somebody? And is my mother's life not valuable enough?"
The Times of India journalist tweeted the video alleging that the cylinder was being taken away "to supply it for a VIP".
The police denied the claims and said that it was "fake news".
"It was an empty cylinder being taken away from the hospital for refilling," Agra city Superintendent of Police Rohan P. Botre told the outlet.
"Three days ago, there was some oxygen shortage in the district because of which we were helping patients to refill cylinders. The person is crying only because he was requesting the police to help him with a cylinder," he added.
Anmol's 17-year-old brother, Ansh, had gone out to buy a regulator for the cylinder when the incident happened.
He said that the police took away the cylinder which they had managed to find with great difficulty.
On April 26 morning, Usha complained to her sons about having breathing difficulties.
The teenager said that when he approached the doctor for an oxygen cylinder he told him, "if you have any contacts, you will know how to arrange one. The hospital doesn't have any left, you know that."
Left with no other option, Ansh set out to find an oxygen cylinder for his dying mother.
"This is when I realized how badly the system had failed us. I was on my own if I wanted to save my ailing mother," Ansh told The Wire.
"After trying for over an hour to find even one person who had a spare oxygen cylinder, I had almost lost hope when a kind person told me he could arrange it. He gave it to us and did not even charge for it. But there was a problem. It did not have a regulator," he said.
Ansh placed the oxygen cylinder near his mother's bed in the COVID-19 ward of the hospital and then went out to buy a regulator to make it work.
He was still out when his brother called him saying that the oxygen cylinder had been taken away. He immediately rushed back to the hospital.
"I tried talking to the hospital staff but they did not speak to me. They started shooing me away, saying that I should stay away from them as coronavirus is spreading," Ansh said.
Their mother died two hours later. The hospital staff told the brothers to find their own means to prepare the body for cremation.
"The hospital did not have enough staff. We had to call a worker from the Shri Paras Hospital to pack our mother's dead body," Ansh told the outlet.
After that, the brothers struggled to find an ambulance to transport their mother's body to their hometown.
"Our town, Achhnera, is 27 km away from Agra city. And yet, the ambulance provider charged us Rs 25,000 to transport the body. Everybody is just trying to make money out of people's misery and helplessness," Ansh broke down.
The incident comes at a time when the country is undergoing a massive shortage of medical oxygen. Over the past few weeks, more than dozens have died in India due to the lack of oxygen supply.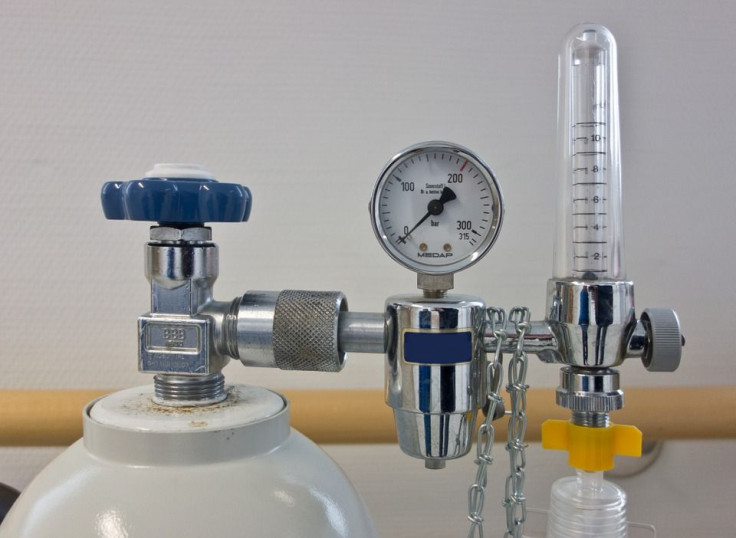 © 2023 Latin Times. All rights reserved. Do not reproduce without permission.