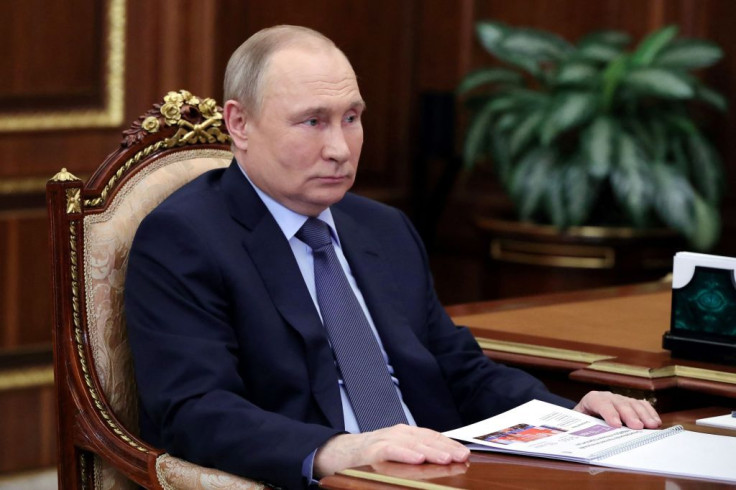 Russian President Vladimir Putin's state of health is once again a subject of scrutiny after he was seen during a televised meeting tightly gripping the edge of a table. The leader was caught on camera furiously gripping the desk while engaged in conversation with the CEO of RusNano State Corporation Sergey Kulikov.
According to the Mirror, observers pointed out how Putin's veins seem to bulge from his tight grip on the desk, leading analysts to ponder even more on the leader's rumored failing health. Having been the focus of speculations, observers have honed in on allegations of Putin suffering from cancer or early stages of Parkinson's after he was seen on several TV appearances twitching his feet or seemingly trying to steady his hand, and his legs shaking uncontrollably under a blanket while watching the Victory Day parade.
This time around, Putin appears to be all puffy-faced as he is noticeably said to be looking like his hand was in a deathly grip of the desk with veins popping up from his skin. Keen observers also noticed a visible dimple on his thumb, an indication of the pressure of his fingers clinging onto the edge of the desk.
While he spoke with the Kulikov, his feet were planted flat on the floor as he reclined into his chair. Some say Putin's consistent gripping of the table is a definitive sign that he has the need to keep himself propped up. All this talk rides even more heavily after Putin reportedly received urgent medical assistance last week.
Not many details were disclosed about this but local media said a "sharp sickness" suddenly hit the leader. He was said to have fallen ill while in a virtual meeting with his military chiefs when he felt sudden weakness and dizziness as he got up from his desk.
Meanwhile, Kremlin officials have been given orders to limit the length of Putin's meetings. Doctors strictly told Putin to keep his public appearance short and sweet. As the world keeps a close watch on Putin's every visible movement and mannerism in the wake of rumors over his health, the Kremlin has continued to deny such talk and speculations saying there is nothing wrong with the leader who turns 70 years old in October. Many say he appears to look much frailer and weaker than he did.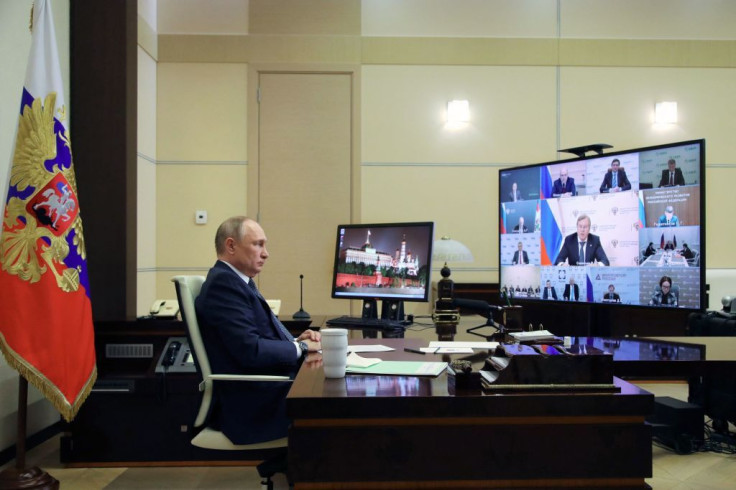 © 2023 Latin Times. All rights reserved. Do not reproduce without permission.