A Singaporean businessman has officially been charged on Monday by the district court following his arrest in 2018 after allegedly giving out S$1,000 (US$734.42) over three occasions to a Syria-based Islamic State militant group.
The suspect, Mohamed Kazali Salleh, 50, who appeared in court via video link, has been charged with three counts of providing money to an Islamic State militant to facilitate terrorist acts, the Ministry of Home Affairs (MHA) confirmed, The Strait Times reported.
Kazali allegedly provided money to the ISIS militant group member Wan Mohd Aquil Wan Zainal Abidin on three occasions between December 2013 and early 2014, with the intent of using the funds to facilitate terrorist acts in Syria.
The court heard that Kazali, who is currently detained under the Internal Security Act (ISA), intends to plead guilty and to get his lawyer.
The suspect allegedly handed over RM1,000 (US$$237.56) to the man at a bus terminal in Johor Bahru on one occasion and then remitted a further US$351.75 through Western Union in Singapore and RM500 (US$119) through a branch in Malaysia.
The man, better known as Akel Zainal, was believed to be the most senior Islamic State of Iraq and Syria fighter before his reported death in March 2019. Authorities say Kazali was a close associate of Zainal, according to Channel News Asia.
The court offered no bail to Kazali after the prosecution noted that bail would be prejudicial to the security of Singapore.
Under the Terrorism (Suppression of Financing) Act, Kazali may serve prison time of up to 10 years or pay a fine of up to $500,000, or both penalties, on each charge of terror financing, Today Online noted.
Should the man be convicted of his crimes, he will be jailed separately and continue to undergo rehabilitation "to prevent him from spreading his radical ideas to other inmates," according to the MHA.
Kazali will then undergo a final assessment at the end of his sentence to ensure that he has been successfully rehabilitated. However, if the suspect remains a threat to the community by then, he may be detained further under the ISA.
The businessman was apprehended by Malaysian Special Branch officers in December 2018, which subsequently led to his deportation to Singapore. He was then handed over to the ISA on Jan 7, 2019, as investigations into his terrorism-related activities continue.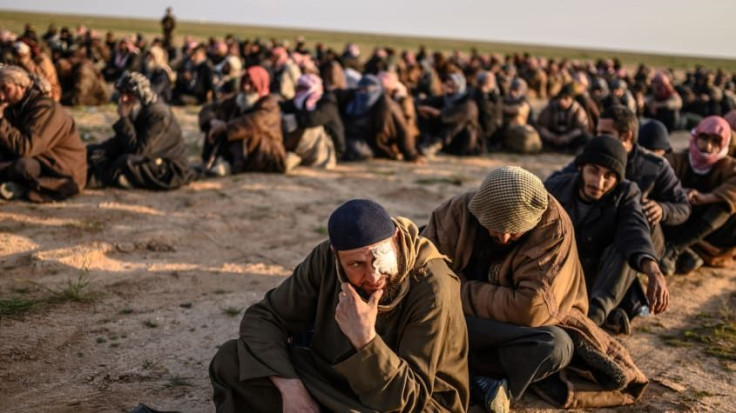 © 2023 Latin Times. All rights reserved. Do not reproduce without permission.