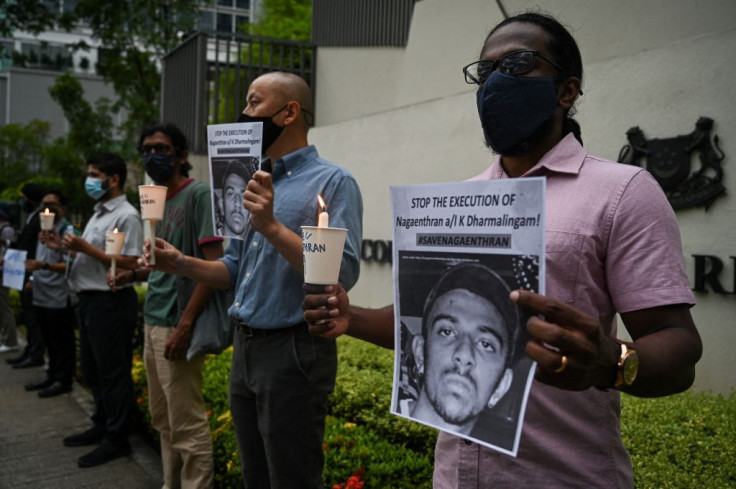 Singapore's top court rejected a man with intellectual disabilities' final appeal against execution on Tuesday.
Nagaenthran K. Dharmalingam, a Malaysian national, was arrested in 2009 for drug trafficking after attempting to smuggle 43 grams of heroin, which is about three tablespoons, into Singapore. He was convicted and sentenced to death in 2010.
Dharmalingam was 21 years old at the time of his arrest. According to him, he was coerced into carrying the package, which was strapped to his thigh, and did not know its contents at the time.
The case has gathered international outcry and attention. The United Nations experts have said the sentence is not only disproportionate for drug trafficking, and therefore illegal under international law, but also that there are concerns that accommodations were not made for his disabilities. A campaign by his lawyers said the trial violated international laws as the man has intellectual disabilities. However, the ruling ended all legal avenues to halt his execution.
According to the campaigners, Dharmalingam has an IQ of 69, a level indicating a learning disability and attention deficit hyperactivity disorder. His family have described him as vulnerable, timid and easily led, and warned that his mental condition has deteriorated further after he has spent time in prison.
M. Ravi, who was part of Dharmalingam's legal team, posted on Facebook on Tuesday. "The Court of Appeal has just dismissed the application and considered the appeal an abuse of process and that international law does not apply. Nagaenthran who is mentally disabled is due to be hanged possibly in the next few days."
Sarmila Dharmalingam, his sister told The Guardian she was angry and fearful for her brother. "We are very disappointed, we are really, very disappointed". "Just give a second chance to my brother to live a life. Everybody [makes] mistakes. We must give them a chance to realise their mistakes," she said, adding that her brother had already spent 13 years in prison away from his family.
The court also dismissed a request for Dharmalingam to be assessed by an independent panel of psychiatrists. Dharmalingam was originally set to be hanged in November, but the execution was stayed due to his right to appeal. His appeal was then adjourned after he tested positive for Covid-19.
"We are extremely concerned about rushed hearings and decisions in this case, in violation of Nagaenthran's fair trial rights. Nagaenthran should be protected from the death penalty because of his intellectual disability," Reprieve, an anti-death penalty group, director Maya Foa said in a statement. "The heart-wrenching fact that he believes he is going home to his family and talks about sharing home-cooked meals with them shows that he does not fully understand he faces execution and lacks the mental competency to be executed."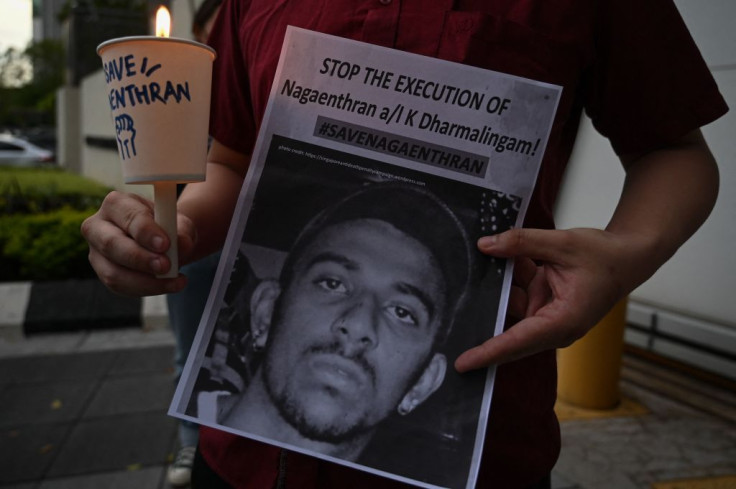 © 2023 Latin Times. All rights reserved. Do not reproduce without permission.