The Singaporean government will repeal an archaic law banning same-sex relationships in the country on Sunday in a landmark move by the government, even as they move to fortify heterosexual marriages to appease religious groups.
Singaporean Prime Minister Lee Hsien Loong made the announcement on Sunday, which was met with a flurry of excitement by the local LGBT community even as many of them remain cautious about the continued fortification of heterosexual marriages as the norm in the country, according to the Strait Times.
"We need to find the right way to reconcile and accommodate both the traditional mores of our society, and the aspiration of gay Singaporeans to be respected and accepted," he said. "I believe (repeal) is the right thing to do, and something that most Singaporeans will now accept. This will bring the law into line with current social mores, and I hope, provide some relief to gay Singaporeans."
The 377A law, which is a colonial remnant of the time when the British colonized the country, bans same-sex intercourse. It has been largely unenforced in the country for years, and a recent ruling by the Court of Appeals in February has deemed the law unenforceable "in its entirety." Despite that, the LGBT community has been pushing to the repeal of the law for decades, the BBC reported.
"We finally did it, and we're ecstatic that this discriminatory, antiquated law is finally going to be off the books. There's a sense that maybe it took a little too long, but it had to happen, you know. Today we are very, very happy," gay activist Jonathan Ong said.
Despite the repeal of the law, Lee also reassured religious and conservative groups that heterosexual marriage will be fortified to prevent same-sex marriage from happening in the country, saying that they will "maintain a balance, to uphold a stable society with traditional heterosexual family values, but with space for homosexuals to live their lives and to contribute to the society."
"It is timely to ask ourselves again the fundamental question: Should sex between men in private be a criminal offence?" he said. "Like every human society, we also have gay people in our midst. They are our fellow Singaporeans. They are our colleagues, our friends, our family members. They, too, want to live their own lives, participate in our community and contribute fully to Singapore."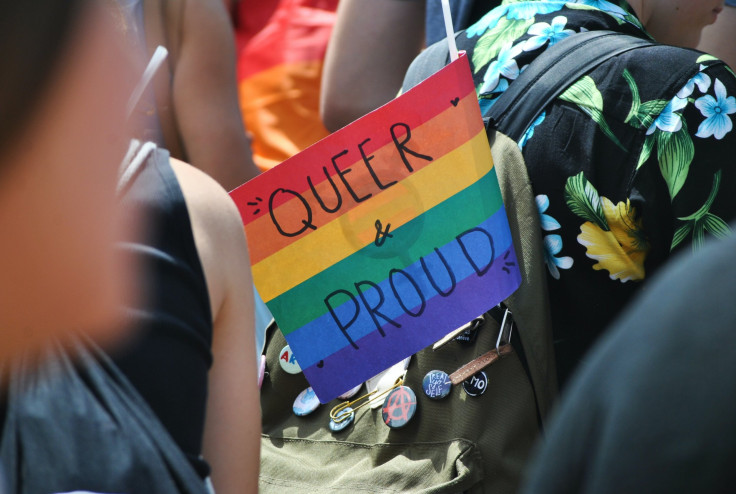 © 2023 Latin Times. All rights reserved. Do not reproduce without permission.