Errol Spence Jr. is focusing on Manny Pacquiao, someone he will face on Aug. 21. at the T-Mobile Arena. "The Truth" is the odds-on-favorite to prevail over the Pac-Man but would be wise not to take the Filipino for granted.
A look at oddschecker shows Spence being given a 66.7 % chance of winning over Pacquiao. Conversely, the 42-year-old is given a 35.7% chance to prevail.
Either way, Spence knows that Pacquiao is armed with years of experience and has been known to defy the odds. He is not letting his guard down although he could be entering the fight with some added motivation.
Most know that before Pacquiao, a fight with Terence Crawford was something boxing fans wanted to see. But with both sides failing to come to terms on the fight purse split, a Spence vs. Crawford has been shelved for now.
"I'm the big dog in the welterweight division," Spence said at the time. "He gotta take a backseat and take that 60-40 [split] or 70-30, whatever we give him."
Spence responded to that swipe and opted to move on, saying that all talk about him and Spence brawling is closed for now.
Regardless of that exchange, Spence says he has nothing against Crawford. That includes getting the nod to fight Pacquiao instead of Crawford. Top Rank promoter Bob Arum tried to get it done but was unable to pull strings. It was the opening that Spence needed.
"No, I wish the best for Terence Crawford. I don't hate on another athlete -- especially a Black athlete. I feel like there's enough people hating on us. I've got nothing but respect for Terence Crawford," Spence stated.
So whatever happens on Aug. 21, expect Crawford's name to be suggested again as a next opponent for either fighter. Spence was asked if he would reconsider his stance on an even spilt with "Bud." He opted not to respond and explained his focus right now is on his upcoming fighter with the eight-time division champion.
"The goal is Manny Pacquiao, and the goal has been Manny Pacquiao for a couple of months now. It's something that we're 100% focused on. We're not looking into the future. If you look into the future, you get distracted. So right now, it's Manny Pacquiao," Spence said.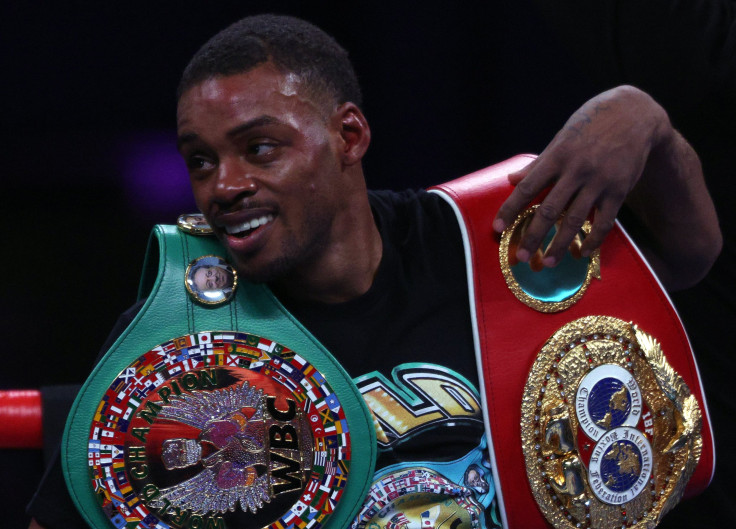 © 2023 Latin Times. All rights reserved. Do not reproduce without permission.