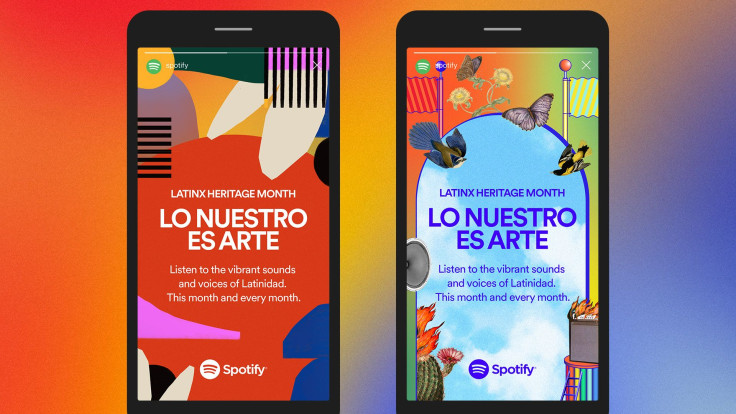 The celebration of Latinx Heritage Month continues thanks to Spotify. The platform launched "Lo Nuestro es Arte," a month-long campaign to pay homage to the rich cultures, expansive sounds, and strong voices that make up our Latinidad. The campaign features many creators in both the music and podcast space, including Dascha Polanco, Myke Towers, Kali Uchis, Sebastian Yatra, and many more.
According to Spotify, Lo Nuestro Es Arte is intended to be a mantra and an affirmation that truly solidifies Latinx music, podcasts, and culture as nothing less than what it is, art. "Latinx music ranges from the ancestral and traditional sounds that make up tropical genres like salsa and cumbia to classic rock, experimental indie, and so many variations of reggaeton, trap, and R&B," the music streaming and media services provider said in a statement. "From Latinx identity to professional life, wellness and music, the campaign will also shed a light on the voices behind the podcasts that have given people a platform to discuss topics that the Latinx community is dealing with and how to rise above."
Spotify also introduced the Lo Nuestro es Arte's mantra with a video that features music artists and podcasters like Anthony Ramos, Prince Royce, Jenn Morel, and more. In the video, all proudly proclaim their culture and vocation as art.
The platform commissioned visual artists Orly Anan, Cristina Martinez, Luisa Salas, Pedro Nekoi, and D'Ana Nunez so they could create unique art pieces inspired by different genres and podcasts. Their art will be featured throughout the campaign behind Romeo Santos, Helado Negro, Ivy Queen, and Natanael Cano. While being featured in billboards in New York, Miami, and Los Angeles, their art will also be highlighted in a virtual art gallery accessible through Snapchat.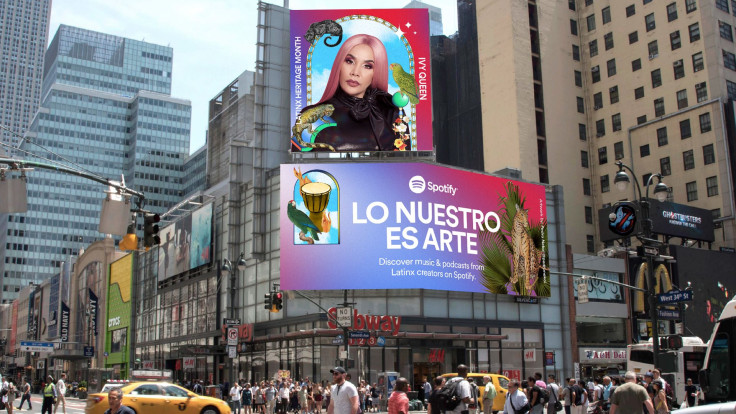 Additionally, carefully curated playlist collections were created to amplify Spotify's appreciation of the culture and identity of Latinx audiences. The hub showcases several tiers of the fluidity in genres and styles that define Latin music in the past, present, and future, as well as celebrating voices of immigrant, Afro-Latinx, indigenous and LGBTQ+ communities through it's "Sounds of LatinX", "The Future of Latin", "We Love our Icons" and "Beyond the Music" playlist collections.
© 2023 Latin Times. All rights reserved. Do not reproduce without permission.