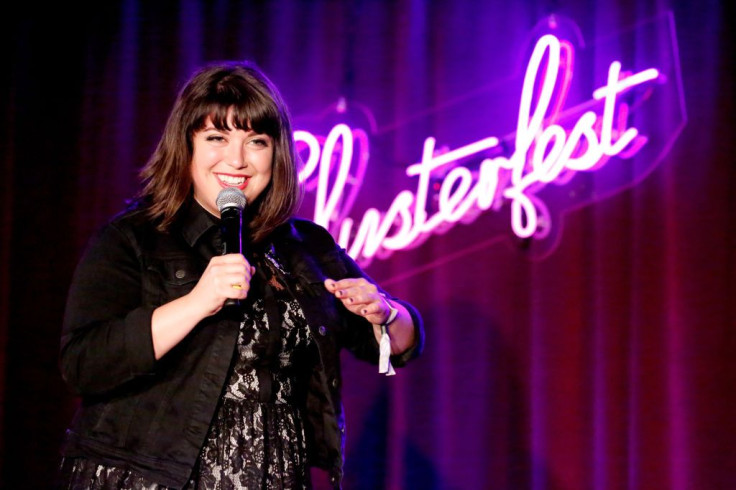 A female stand-up comedian recently opened up about a disturbing occurrence at a recent gig, where an unruly man in the audience allegedly tried to "aggressively make out" with her.
Jenny Zigrino, a San Francisco-based artist, took to TikTok on Friday to reveal how strange sexual encounters happened more often than one assumed. "Sometimes stand-up is scary," she added in the post. A few comedians have come out in the past, with similar stances, citing how the comedy scene was still largely male-dominated.
Recalling how she was forced to ask the pervert to back off, Zigrino opened up how she had to warn him to sit back down and not come anywhere closer. The incident sparked outrage, largely out of a genuine concern pertaining to the safety of female performers in the stand-up and open-mic scene.
On the upside, Zigrino expressed gratitude to her fellow colleagues i.e. other comedians who leaped into action and threw the creep out of the club.
The eye-opening video amassed over 2 million views and highlighted the need for stringent safety measures for the protection of live artists. Zigrino had further enthused in one of her follow-up videos that the man first approached her from a door behind her and handed her a bottle of wine, Daily Star reported.
Zigrino added how the man appeared to be drunk and was quarrelsome until he sat down. She further revealed how he made advances towards her, and it was certain that he intended to aggressively make out with her. At one point in time, the comedian revealed that she was confused whether he'd attack her or hound her to go out with him.
While sympathies came flooding in for Zigrino, who asked if she was doing okay, a volley of users opined how she escaped a strong possibility of being beaten on stage as "nice revenge" because she doesn't need men, as she explained in another follow-up. One of the users chided the man for being a bully and trying to intimidate a woman by standing over her.
In a follow-up video, Zigrino maintained that she received mixed responses from users who chanced upon her video, but was grateful for some "really good people" who totally understood what it felt like to be working with a niggling fear of being harassed or snapped at, with a misogynistic remark.